Estimated read time: 2-3 minutes
This archived news story is available only for your personal, non-commercial use. Information in the story may be outdated or superseded by additional information. Reading or replaying the story in its archived form does not constitute a republication of the story.
Marc Giauque and Whit Johnson Reporting The family of Stephen Anderson, the corrections officer who was killed by Allgier, spoke to Doug Wright on KSL Newsradio this morning. Stephen Anderson's son-in-law and first cousin chose not to talk about what happened when Anderson was killed or about Allgier's interview with the media yesterday.
Instead, they focused on the man Stephen was--a father of five and grandfather with a passion for his family and the outdoors. They also talked about how the family is healing.
Allen Hardy, Anderson's son-in-law, says, "So that has been a difficult thing. We spent the evening together last night and talked to them about saying goodbye to their grandfather today, this afternoon."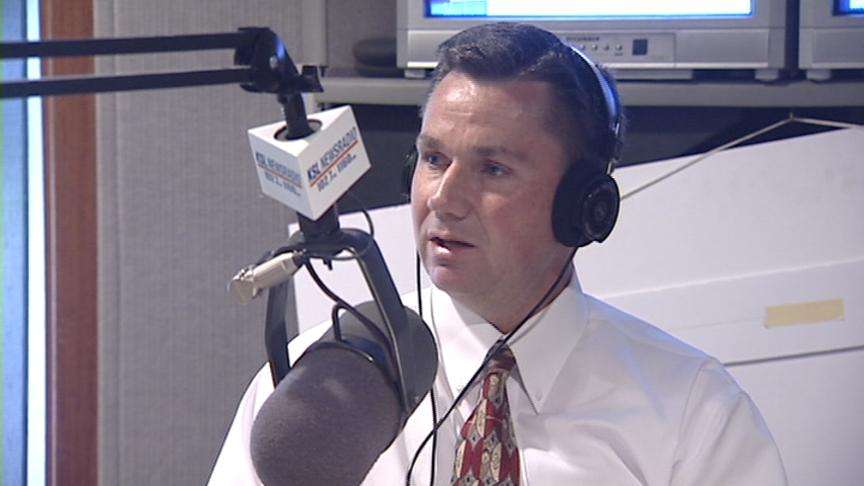 Stephen Anderson's cousin Mark Anderson says of Stephen, he was "...a man that didn't hold grudges and a man that was very fair not only with his attitudes, but also with the way that he carried himself."
On the Doug Wright Show, a Stephen Anderson was described as a benevolent and peaceful man, but one who took his job seriously. Mark Anderson says the family is absolutely mourning the loss, but "Is it going to ruin their lives? Absolutely not." He adds that "the only thing that hate does is really make life miserable."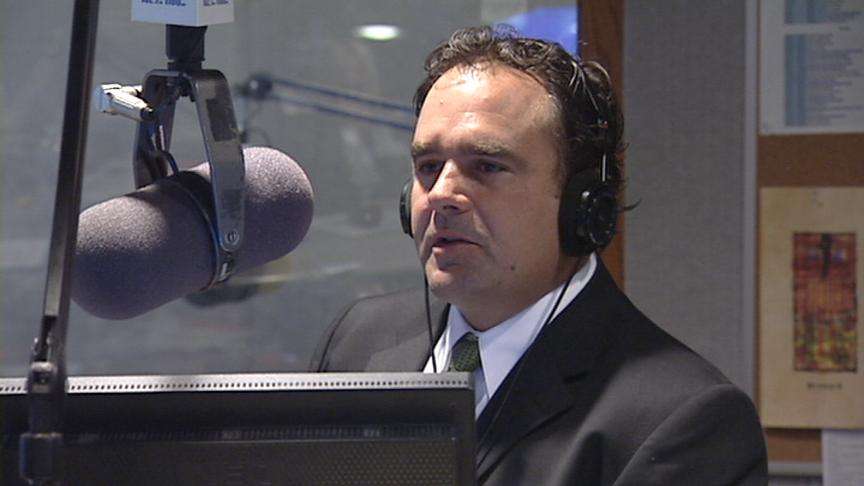 Hardy says Stephen always treated those with whom he worked with respect. A private viewing will be held tonight. His funeral is scheduled for tomorrow.
Mark Anderson says, "In spite of everything they know about this fellow there just have not been any comments whatsoever other than an outpouring of support and love for this man's family."
Allen Hardy adds, "In our honor of Stephen we extend that to all, to say to be a little more forgiving, to be a little more kind, and to be a little more helpful to those around you because that's how we fill a void left by a man so great."
Anderson's family also responded to policy questions regarding the Department of Corrections and say they are not calling for changes, but believe adjustments will be made.
Mark Anderson says of Stephen Anderson, "While we paint a picture of Stephen today as a very caring and loving man, which he certainly is, I would hope that there is not a picture of him as being passive by any means which is not the case. Stephen is well physically fit."
Allen Hardy says the tragedy has brought the family closer together, "It's been a happy time in memory of Steve and the family has been together and close. We've been together every day every evening."
They say there has been an outpouring of support from the community and law enforcement officers across the country. Anderson's family says they have no animosity towards anyone.
You can make a donation to help the family at any Zion's Bank.
×
Related links
Most recent Utah stories