OREM — Police arrested a man on suspicion of dozens of forgery and ID theft-related crimes after a woman's keen eye spotted something that didn't look right with her short-term renters.
Jeffery Cameron Cutler, 29, was booked into the Utah County Jail for investigation of 77 possible felony and misdemeanor counts, including possession of forgery writing/device, possession of another's identifying documents, unlawful acquisition of a financial card without consent, and possession with intent to distribute a controlled substance.
Just after 11:30 a.m. Wednesday, officers conducted a traffic stop near 800 South and State Street following a report of a suspicious vehicle and spotted drug paraphernalia in "plain view," according to arresting documents.
After conducting an additional search of the truck — which investigators said was driven and owned by Cutler — jail documents stated that Orem police discovered numerous items including tools, equipment, purses, IDs, debit and credit cards. Officers learned that many of those belongings were connected to separate vehicle burglary cases in the city.
Olivia McCord said she had reported the truck to police after the chain of events that unfolded just beneath her bedroom window with some tenants who had been staying in her short-term rental property.
"I had seen on our neighborhood Facebook page that some tools had been stolen around the neighborhood," McCord recalled Thursday. "I was noting that many tools were getting loaded into their truck."
The homeowner said she watched for about 15 to 20 more minutes, only to observe more property getting piled into the back of the truck. So she decided to hit record and capture photos and videos.
"I was becoming more and more uneasy and more and more sure that this was not a legit situation, so I called my husband and he immediately came home," McCord said. "While he was on his way I did call 911 and (police) were on their way as well."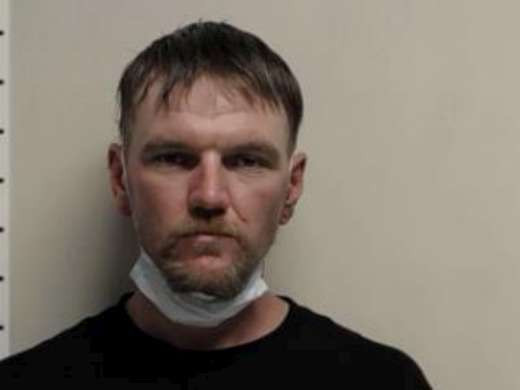 McCord said her husband tried to block the driveway with his own vehicle and delay the tenants, but she said the truck hopped the curb and sped off, which she also documented on video.
"We all need to be vigilant — especially in this day and age!" McCord surmised Thursday.
The woman said that she had also realized the duration of her tenants' stay seemed to coincide with the reports of stolen and missing property around her neighborhood.
According to the booking statement, officers also found amounts of heroin and methamphetamine in the truck.
Orem Police Lt. Nick Thomas said that another man and a woman who were also inside the truck with Cutler could face potential drug-related charges.
He said the investigation was continuing into the matter.
×
Photos