This archived news story is available only for your personal, non-commercial use. Information in the story may be outdated or superseded by additional information. Reading or replaying the story in its archived form does not constitute a republication of the story.
John Daley ReportingRepublican Party Ad: "Now Rocky Anderson has invited her to Utah. Does he really share her anti-American beliefs?"
The debate over the Iraq War debate heats up with the state Republican Party blasting Salt Lake's mayor and prominent war protester Cindy Sheehan. The debate over public protests against the Iraq War is escalating today.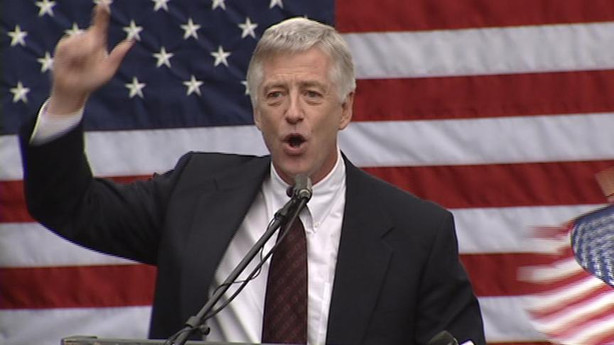 Two days away from a visit by the President, the GOP is taking aim, essentially raising the question: Are anti-war protesters anti-American? The new ad is running on 20 Utah radio stations. It equates Mayor Anderson and protester Cindy Sheehan with a "cut-and-run strategy," and urges Utahns to call the Mayor's office to complain.
Salt Lake City government has hired three temporary workers and set-up a temporary center to deal with a deluge of calls to the Mayor's office.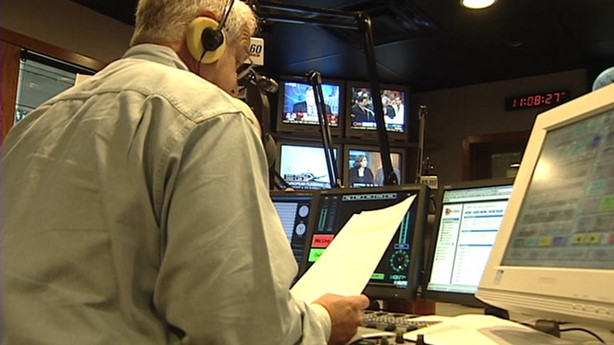 Mayor Rocky Anderson plans to protest a visit by President Bush to the American Legion Convention in Utah this week and he's invited prominent anti-Iraq War protester Cindy Sheehan, who lost her son in Iraq, to attend.
Utah Republican Party Ad: "And the choice is clear. Do we do whatever it takes to win the war on terror? Or do we embolden the terrorists with a cut-and-run strategy? Mayor Rocky Anderson has made his decision. He's invited professional protester Cindy Sheehan to Utah to convince you that America must retreat...Now Rocky Anderson has invited her to Utah. Does he really share her anti-American beliefs?"
Jeff Hartley, Executive Director, Utah Republican Party: (Q: In a way, you're calling Rocky anti-American?) "Well, we're asking if he is. He's bringing someone to Utah who has made blatantly anti-American statements. In bringing her here, he either supports her values or he's using her as a prop to draw national attention to himself."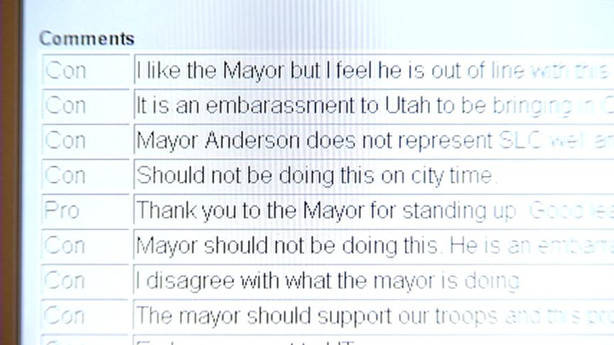 Mayor Rocky Anderson: "I think it's disgraceful. WE had a great republican President in Theodore Roosevelt. And he said, and I absolutely agree with him, that it's so important to hold a president accountable. And if a president has taken this country in the wrong direction, we need to stand up against that president."
As of 5:00 today, 183 people called the Mayor's office, most to complain. The Utah Republican Party would not tell us how much they're spending on the new ad, but I checked with KSL Radio and they say Republicans are spending more than $7000 for 21 spots which will be running today and tomorrow.
×