Estimated read time: 2-3 minutes
This archived news story is available only for your personal, non-commercial use. Information in the story may be outdated or superseded by additional information. Reading or replaying the story in its archived form does not constitute a republication of the story.
Sandra Yi and Marc Giauque reportingA week ago tonight the body of 7-year-old Hser Nay Moo was found in a South Salt Lake basement apartment.
This afternoon, we learned how the little girl died and the charges against the 21-year-old man accused of killing her.
The charging documents revealed new details about Hser Nay Moo's murder. The documents revealed she was sexually assaulted and that she had injuries consistent with strangulation or suffocation.
Today, prosecutors charged Esar Met with aggravated murder and child kidnapping. The murder charge is a capital offense.
Documents revealed that when FBI agents went into Met's apartment, there were blood spots in his basement where Met lived and there was blood on the carpet and on a wall. Agents then found Hser Nay Moo's body in the bathroom shower.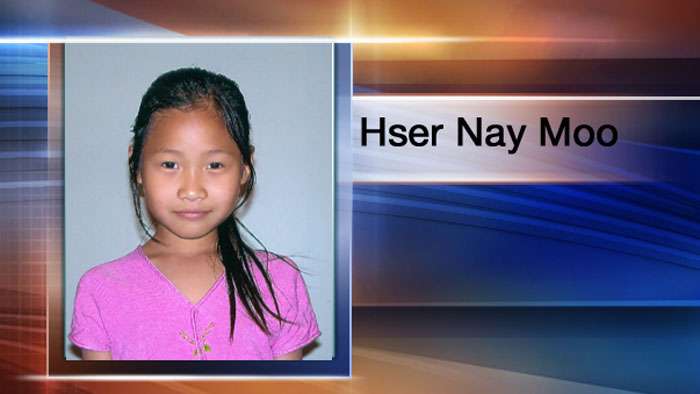 Prosecutors talked about the evidence that they say linked Met to the crime. Salt Lake County District Attorney Lohra Miller said, "We also have some evidence in regards to a bloody footprint that was found on the carpet, which matches generally the footprint of the defendant Esar Met. We have two brown hairs consistent with Esar Met, one found in Hser Nay Moo's hand and another that was found on her torso."
Hser Nay Moo was last seen March 31. Her disappearance sparked a two-day search that included hundreds of volunteers. She was laid to rest yesterday.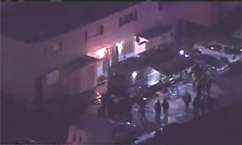 The suspect, who is a Burmese refugee, lived in the girl's apartment complex and had only be been in the country about 30 days. He lived with other refugees. Prosecutors said those roommates were not home when the crime happened, and they did not go into the basement area, which was Met's living space. Prosecutors said those roommates will not be charged.
Prosecutors said they did not file sexual assault charges against Met because they used that as an aggravating factor in the murder charge.
Prosecutors could seek the death penalty against him, but it'll be a while before they have to make that decision.
The governor has appointed an interpreter to help with this case because there is that language barrier.
Met is now being held in the Salt Lake County jail on $2.5 million bail.
E-mail: syi@ksl.com
E-mail: mgiauque@ksl.com
×
Related links
Most recent Utah stories