This archived news story is available only for your personal, non-commercial use. Information in the story may be outdated or superseded by additional information. Reading or replaying the story in its archived form does not constitute a republication of the story.
HEBER CITY — A Utah judge has issued an arrest warrant for a man who claims in bank records and on social media to be a Park City police officer, a special deputy U.S. marshal and a U.S. Army Special Forces sergeant.
Jeremy Keith Taulborg is charged in 4th District Court with two counts of communications fraud, a second-degree felony, and one count each of theft and providing false information to a law enforcement agency, both class B misdemeanors. Judge Steven L. Hansen issued a $10,000 warrant for his arrest Wednesday.
Taulborg, 27, is accused of fraudulently buying cars from two Heber City car dealers. On Feb. 25, he wrote a check for more than $28,000 on a closed account for the purchase of an Audi sedan, according to charging documents.
"(The car dealer) thought the check was legit because Jeremy told him he was receiving money from his insurance company for a vehicle that he wrecked," the charges stated.
When the bank alerted the dealership to the problem, Taulborg returned the car on March 3. He had driven it to Las Vegas and back, adding 1,046 miles to the odometer, investigators said.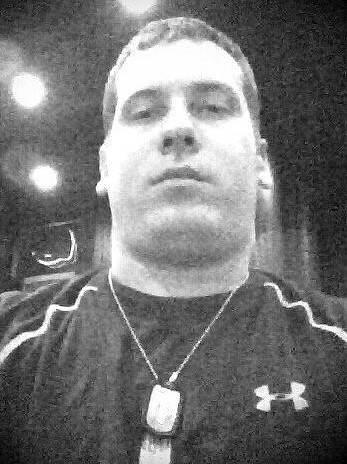 A Heber City police officer met with Taulborg six days later to interview him. During that interview, Taulborg said his bank closed his account because he was a victim of identity fraud. Taulborg told the officer the case was being investigated by the sheriff's office in Cupertino, California.
When the investigator called the sheriff's office, he was told there was no record of Taulborg "ever calling for anything," the charges state. There was also no record in Utah of Taulborg filing an insurance claim following a car crash, the investigator said.
On April 14, while officers were still investigating the first car purchase, Taulborg bought a second car from another Heber City dealership. Again, he wrote a check, paying nearly $45,000 for a Ford Taurus SHO, the charges state.
"The check did not clear, and Jeremy still had the vehicle," the investigator said. "After a week, Jeremy returned the vehicle with an additional 600 miles on it."
A search of Taulborg's bank records showed that his account never had sufficient funds to cover either purchase, the charges state. Those records also showed that Taulborg claimed to be a Park City police officer, a claim he allegedly repeated to at least one bank employee.
Park City's human resources office confirmed for KSL News that Taulborg has never worked for the city. It's not the only police agency he's claimed to work for though.
Before it was shut down this week for terms-of-service violations, Taulborg's LinkedIn page listed his current job as special deputy U.S. marshal in the District of Utah. He also claimed to be an Army Special Forces weapons sergeant with service in Afghanistan and said he'd worked in the past for two police agencies in Ohio.
The U.S. Marshals Service in Utah told KSL News it had never heard of Taulborg prior to being contacted by the media. Likewise, U.S. Army Human Resources Command at Fort Knox, Kentucky, has no record of Taulborg ever being a soldier. Jill Del Greco, a spokeswoman for the Ohio Attorney General's Office, confirmed that Taulborg has never been certified as an officer in that state either.
Heber police believe Taulborg is no longer in Utah. He may have returned to Ohio, according to court records, although his Facebook profile lists Kandahar, Afghanistan, as his current place of residence.
If he is convicted of communications fraud in Utah, Taulborg faces up to 15 years in prison.
×
Photos