Estimated read time: 4-5 minutes
As the weather outside cools, the housing market is cooling too. That's because interest rates are rising, making it more difficult to sell or buy a new home.
In a recent Forbes article, Robin Rothstein writes, "The average 30-year, fixed-rate mortgage soared from 3.22% the first week of January to a 20-year high of 7.08% in late October… While some experts say they're hopeful that interest rates won't rise further this year, others say the increases will likely continue until inflation is under control."
Becoming a homeowner was never an easy feat, and these numbers make it even more daunting. Rather than scouring the low-inventory market for a home you don't truly love, invest in a home built to your lifestyle and preferences with Woodside Homes. The company has been building homes in Utah for more than 40 years and focuses on high-quality materials and energy-efficient features.
If you're buying or selling, here are five tips to increase your chances of success in a tough market.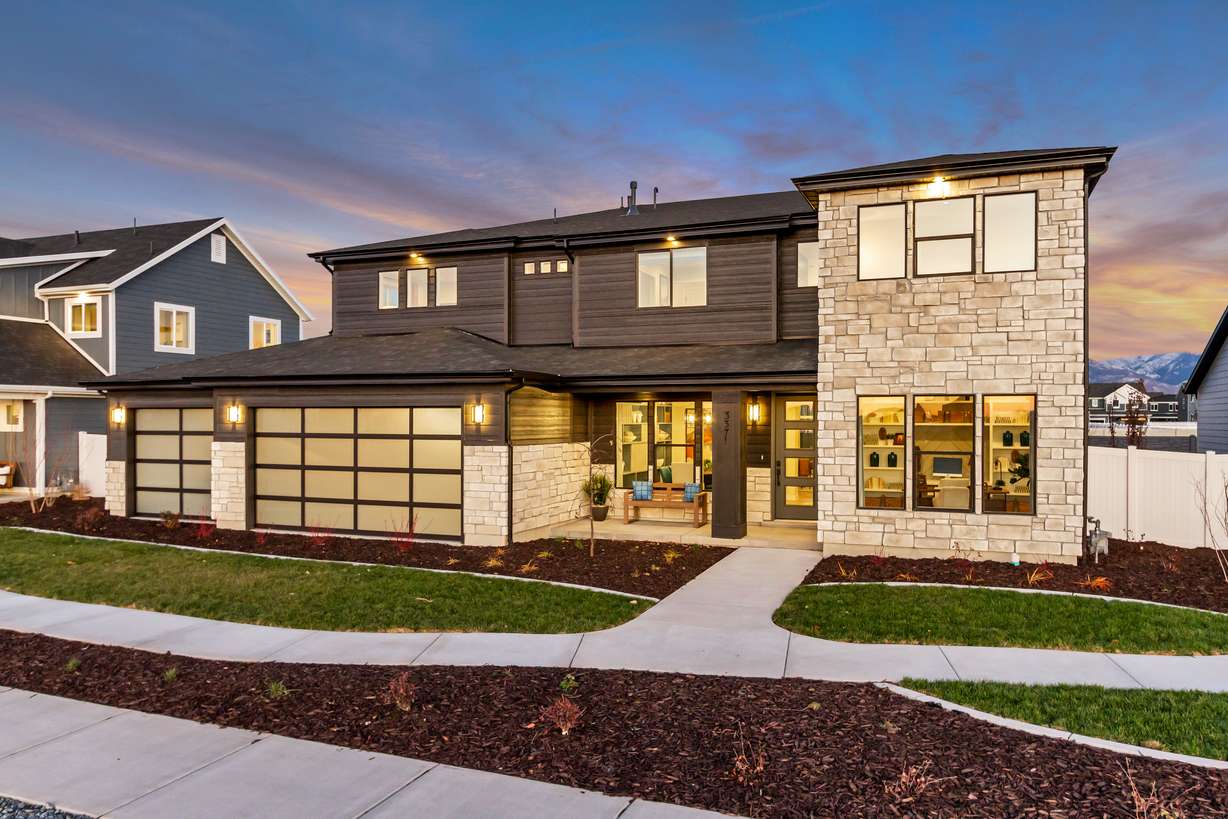 Know how much you can afford
Each percentage point increase of your interest rate will raise your monthly payment, so it's crucial to know exactly what you can afford! Get your interest rate locked in, then house shop accordingly.
The affordability of a home depends far more on the monthly mortgage payment than the overall house price. This is because a $400,000 home with a 4% rate on a 30-year mortgage would cost $1,900 a month, but the same $400,000 home with a 5% interest rate would up your monthly payment to $2,138.
The general rule is that your mortgage payment shouldn't exceed 28% of your monthly gross income. Remember— you don't want to be house-rich and cash-poor!
Improve your credit score
There are a few ways to snag a better interest rate. One is to improve your credit score. In simplest terms: the higher your credit score, the lower your interest rate will be. A score of 740 or higher is considered the gold standard and will get homebuyers the best available rates.
A recent Zillow study found that a buyer with a fair credit score could pay up to $104,000 more over the course of a 30-year mortgage for the same home than an otherwise identical borrower with an excellent score would.
Paying off credit cards, medical bills and consolidating debt are all steps you can take to boost a floundering credit score. A good rule of thumb is always to pay bills on time, not apply for more than two new credit cards in one year, and avoid large purchases like a vehicle while you are buying a house. Improving your credit score could save you tens of thousands of dollars in the end!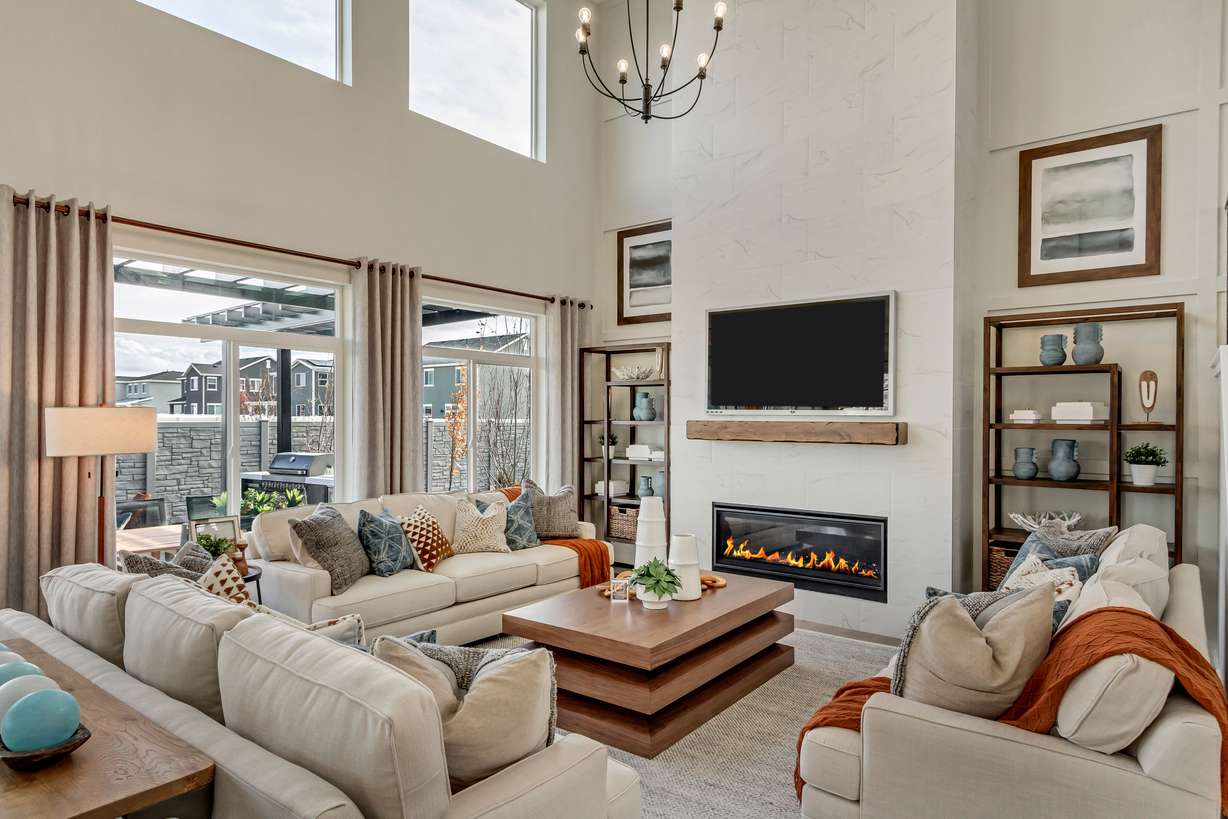 If you're selling, maximize appeal
Do you know how to get top dollar when selling your current home? The simplest—and most underrated—thing a seller can do is to stage their home. Even if you can't shell out the cash for professional staging, removing clutter and personal items (framed photographs, kids' art and toys, dog kennels, etc.) is an easy way to make your home look move-in-ready. Potential buyers will see it as a clean and spacious home ready for them to move in and make their mark on it.
Tidying up the landscaping and adding fresh flowers is another surefire way to add cheery appeal that will make buyers stop and look, rather than keep on driving.
Save, save, save for that down payment
When it comes to a down payment, 20% is the magic number that will save you from paying for mortgage insurance. Cutting out the added cost of mortgage insurance on your monthly payments can save you thousands of dollars, so it's worth it to scrimp and save if you're close to reaching that magical 20% number.
Get a hybrid loan
A hybrid loan is a combination of a fixed-rate mortgage and an adjustable-rate mortgage. This means you would pay a fixed rate for a specific period of time, then switch to a rate that is periodically adjusted. One example is a 7/1 hybrid ARM, where the interest is fixed for the first seven years, then adjusted yearly afterward. Since the initial rate is usually lower, a hybrid loan might be a good option for some buyers to avoid the current soul-crushing fixed interest rates. But beware—the adjustable rate could jump much higher once the initial term is over.
Buy a new home from Woodside Homes
Woodside Homes helps families build a life they love. For years, the builder has been committed to going beyond just the process of designing and building beautiful homes. They focus on simplifying the home-buying process and helping you make the right choice for your priorities and lifestyle. This commitment extends to using the best materials and energy-efficient features so your home will be a safe and healthy haven for years to come.
With home profiles to choose from like Healthy Homes, Work + Space, Conscious Comfort, Home Oasis, and Soothing Spaces, home buyers get more choosing power than with your average builder. Your home will be personalized to your lifestyle and priorities! Visit woodsidehomes.com to see available floor plans in Utah communities.
×