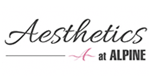 This story is sponsored by Alpine Plastic Surgery.
In a year that's been all about finding a new normal, there are still a few things you should never accept as such—you know, like leaking a little bit every time you laugh or cough.
Of course, that's just one of the many annoyances and discomforts women face throughout their lives—particularly after pregnancy, childbirth and menopause. From a newfound necessity of wearing panty liners to aerobics class to painful dryness or annoying laxity, your pelvic floor may not be aging as gracefully as you are.
Fortunately, rejuvenation is easier, more convenient and more affordable than you might think. FemiLift is a non-surgical, quick and safe solution for common female issues, like stress urinary incontinence (leakage that occurs when you laugh, cough or exercise), painful intercourse, laxity, dryness, recurring infections and more.
FemiLift uses cutting-edge laser technology to rejuvenate the pelvic tissue, alleviating the symptoms of many hormone-related events, like childbirth or menopause.
A tale as old as hormones
Aging can be frustrating, particularly for women. Along with your skin, organs, muscles and bones, your pelvic region is also aging—and chances are, you've seen (or felt) the symptoms firsthand. According to a 2016 Int J Womens Dermatol article, physiologic changes during life, including childbirth, weight fluctuations and hormone changes alter a woman's laxity, damage the pelvic floor and devitalize mucosal tone—or in layman's terms, things get pretty loose down there.
If you're currently nodding along to this information, you're not alone. According to Urology Health, about 1 in 3 women suffer from stress incontinence at some point in their lives, with half of women age 65 and older reporting that they sometimes leak urine. What's more, according to a 2018 J Sex Med. article, laxity is a highly prevalent condition, with 38% of women self-reporting the condition.
Time-honored treatments, from your mother's Kegel exercises to hormonal gels and lubricants may help the problem, but chances are, they won't restore your youth. On the other hand, surgical options can help improve the pelvic floor, but are expensive, inconvenient and highly invasive.
Fortunately, surgical procedures are decreasing in popularity, thanks to the rise of non-invasive, energy-based treatments like FemiLift, a breakthrough procedure that uses a fractional CO2 laser to resurface tissue, revitalizing and tightening your pelvic region.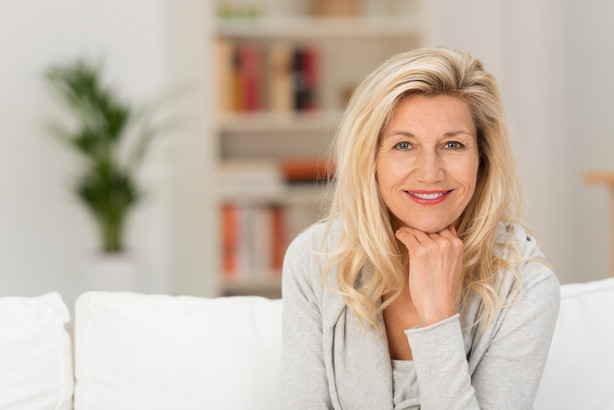 No hospitals, no downtime
If you've put off treatment for these issues because you don't have time for surgery or other invasive procedures, FemiLift is the answer your body—and your busy schedule—is looking for. According to FemiLift, treatments last only 15 to 20 minutes, and you can be in and out of your doctor's office in as little as a half-hour.
During the procedure, you'll be comfortable and relaxed—right in your doctor's office. FemiLift is a pain-free treatment. After your treatment, you may feel some tightening (as you should!).
Otherwise, there are no other side effects of the procedure and you can begin daily activities immediately.
Talking to your doctor
If you're suffering from laxity or stress urinary incontinence, it's time to start talking. While treatments like FemiLift are available to improve your quality of life, it's common for women to keep mum about their issues.
A survey conducted at the 2012 International Urogynaecological Association showed that 84% of physicians believed laxity was underreported, while 95% believed this laxity affected sexual function.
With statistics like that, it's clear that women are keeping at least one aspect of their urological gynecological health mum. So if you've been keeping your stress urinary incontinence, or your laxity and dryness to yourself, speaking with your doctor is the first step toward better intimacy and more a confident and maybe even accident-free exercise.
If you could benefit from FemiLift and want to learn more, call 801-689-3500 or visit Alpine Plastic Surgery.
×