SALT LAKE CITY — You could say Mike Conley had a look of pleasant disbelief.
Conley already knew what it was like to play against Rudy Gobert. There have been more than a couple of occasions over the last few seasons where Conley has had to shoot his floater a little higher or was a little hesitant to enter the paint knowing Gobert was there lurking.
In the weeks following his trade to Utah, Conley made it clear just how excited he was for those days to be over. But now, he's excited about something else.
Conley is discovering the immense positives of playing with the all-NBA center.
"He's a big, big dude, man," Conley said. "The screens he sets, what he opens up with the ability to roll — I probably have thrown more lobs in the last two days than I have in a long time. So it's very, very, very fun."
Gobert set the NBA record for dunks last season and led the league in screen assists by a margin that was just about as wide as his wingspan — Gobert finished with 478 screen assists; Brooklyn's Jarrett Allen was second with 374.
That means open floaters; that means open lobs to Gobert as he rolls; that means wide-open shots for teammates in the corner as the defense reacts.
"It allows guys like Bogie (Bojan Bogdanovic), Donovan (Mitchell) and myself — anybody who's in the corner on the weak side — to literally get wide-open shots, and you know, or get himself a wide-open dunk because nobody wants to help," Conley said. "So he's a big part of what we're doing."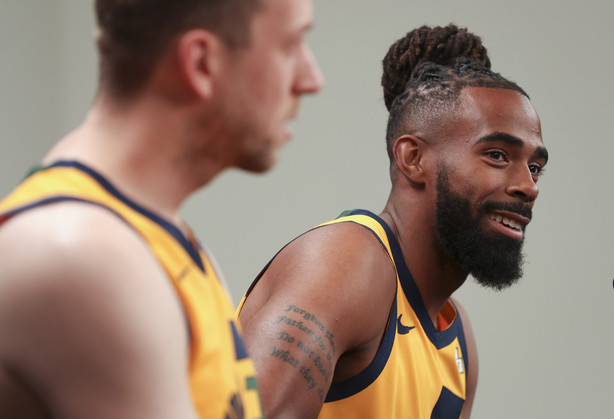 Conley and the rest of the Jazz newcomers might be just now realizing how big he is.
The Jazz defense is obviously centered on Gobert. He's a two-time defensive player of the year for a reason. His rim-protection serves as a security blanket for the defenders out on the perimeter — something Jeff Green knows he will greatly enjoy.
"Believe me, It's truly fun," Green said. "As a guy who has to guard a lot of positions out on the perimeter, knowing you have a big that is going to protect the rim, it allows us as perimeter defenders to put some pressure on the 3-point line and know we have a guy who's a two-time defensive player back there that is going to protect us and help us out."
Life is a little easier with Gobert behind you, yes, but it's easier with him setting a screen in front of you, too. Utah may have more offensive weapons this season than in past years, but that doesn't mean the Jazz will suddenly become an isolation-heavy team. Utah will still run a lot of pick and rolls with Gobert serving as the devastating screener to free up space for everyone else.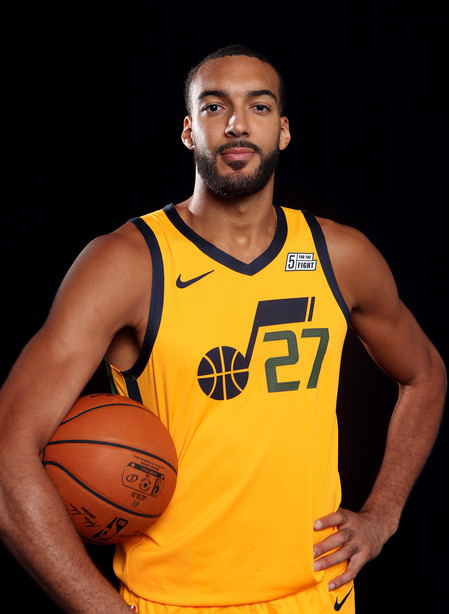 "He's setting great screens, we have a lot of great shooters around the perimeter, so defenses will be in between — they don't know what to do — help or stay inside," Bogdanovic said. "Rudy will have a lot of lob passes, I hope."
Those lobs will be relatively new for Conley. He played with Marc Gasol for years — a player who was more of a pick-and-pop big than a pick-and-roll player. He threw a lot of bounce passes to Gasol, but it wasn't often Gasol was skying high for a lob. Conley figures his new pick-and-roll partner will make his already dangerous floater into even more of a weapon.
"I love to shoot the floater," Conley said. "It's in that gray area where the defenders don't know if I'm going to shoot or I'm going to pass. I think I'm gonna do a better and better job of learning when to throw that lob and when to shoot it and when the toss it to the corner."
×
Related Stories