This archived news story is available only for your personal, non-commercial use. Information in the story may be outdated or superseded by additional information. Reading or replaying the story in its archived form does not constitute a republication of the story.
Those crackling, crisp sounds and cool air signal a welcome arrival — fall. Celebrate the harvest season with some golden memory-making by participating in some favorite Utah fall activities, and get the most out of this pumpkin-scented season.
Football
Nothing says fall like the kickoff of the collegiate football season. Every sport has rivalries, and Utah offers some great ones for you to choose from, such as the University of Utah Utes versus the Brigham Young University Cougars (Nov. 24), or BYU versus the Utah State University Aggies (Oct. 5). And let's not forget Weber State, looking to be back in the FCS playoff in 2018.
Crisp autumn afternoons and evenings are well spent cheering on your favorite team while enjoying an action-filled display of teamwork, strategy and action.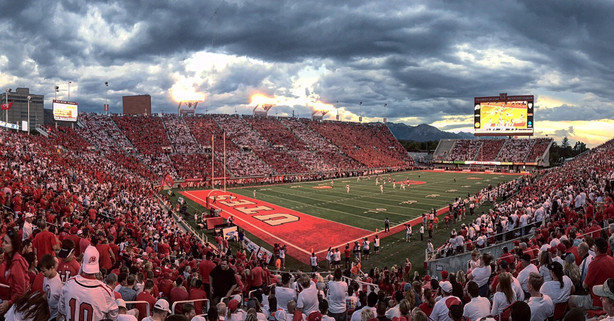 Downtown Salt Lake Dine O' Round
Salt Lake City's 16th annual Downtown Dine O' Round begins Sept. 28 and will continue for two weeks, ending Oct. 14. Dine O' Round offers restaurantgoers some of the best menu items from downtown's top restaurants.
Participating restaurants offer their patrons $5 or $10 two-item lunches as well as three tiers of dinner options for $15, $25 or $35. To participate in Dine O' Round, simply request the Dine O' Round special on arrival. An added bonus: Enter to win dinner for a year by simply posting a photo to Instagram of your Dine O' Round experience. Use the hashtag #DineORound to be entered to win.
To view sample menus and participating locations, visit Downtown Dine O' Round's website and start planning (and salivating).
Oktoberfest
Fall is the time for Snowbird mountain resort's annual Oktoberfest, one of Utah's largest festivals, which draws more than 60,000 visitors. Every Saturday and Sunday through Oct. 21, attendees can enjoy food, brews and fun activities designed for all ages. Discover why Snowbird's annual festival was voted one of America's 10 Best Oktoberfests by Men's Journal Magazine.
Fall foliage
One thing that many people don't know about Utah is that we have spectacular autumn leaves. If you want to have a closer look at the beautiful foliage take a trip to the mountains via one of Utah's 11 scenic byways. The best time to view the leaves in their full glory is usually mid-September through early-October. The state's vast forests and national parks offer spectacular fall foliage that will inspire and lift you — don't forget to pack your camera.
Autumn Aloft
Park City's fifth annual hot air balloon festival, Autumn Aloft, fills the sky with color on Sept. 15-16 as 20 balloons take flight. This enchanting event has garnered both national and international media coverage, drawing balloon pilots from around the world. Festivities and entertainment start early, so set your alarm clocks. Event festivities are free to spectators and occur at multiple locations around Park City.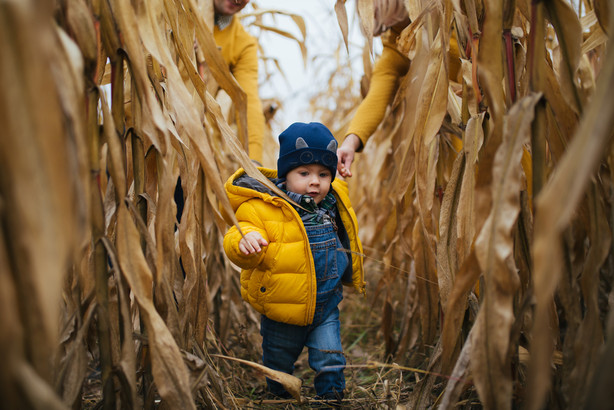 Pumpkin patches, corn mazes and farm fun
Nothing says fall better than a trip to a local farm's pumpkin patch or corn maze challenge. Finding your way through a corn maze with family and friends is a unique kind of fun that can only be had in this season. Corn maze options abound in Utah, and they often offer other activities and features you won't want to miss, such as pumpkin picking, pumpkin launching, hayrides, farm animals and seasonal foods.
No area does fall quite like Utah does. You can get into the season this year with a little planning and visits to some of these fall-favorite activities. To learn more about upcoming events and festivities in Utah, visit the Salt Lake Chamber's website to stay in the know.
×