SALT LAKE CITY — A member of the LDS Church's Quorum of the Twelve Apostles traveled this week to Washington, D.C., to represent the church in a few significant and historic events.
On Wednesday, Elder D. Todd Christofferson opened the U.S. Senate with prayer and participated in an event at the Library of Congress recognizing the influence the Book of Mormon has made in American history.
As president pro tempore of the Senate, Utah Sen. Orrin Hatch, who is a member of The Church of Jesus Christ of Latter-day Saints, arranged for Elder Christofferson to offer the morning prayer on the Senate floor.
"We have been blessed in this nation with that institution and all the institutions of our government. And it gave me a sense of appreciation, frankly, for what we have," Elder Christofferson told reporters.
Following the invocation in the Senate, Elder Christofferson walked across the street to the Library of Congress to participate in an event involving rare editions of the Book of Mormon.
The early editions and other LDS documents are part of the library's collection and are being displayed as part of the America Reads exhibit as one of the many books that shaped the country.
"Latter-day Saints look to the Book of Mormon as a companion and a witness to the authenticity of the Bible," he explained.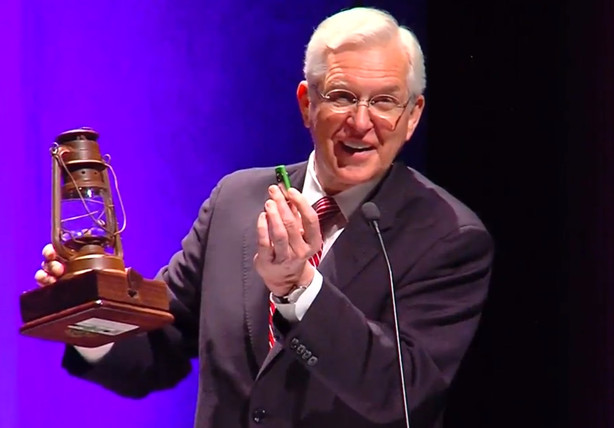 Prior to those dual events, the visiting apostle also participated in the celebration of a milestone for a massive Civil War-era genealogy project involving the records of newly freed slaves.
On Tuesday, Elder Christofferson presented a searchable genealogical database of those records the LDS Church's FamilySearch helped to organize for the new National Museum of African American History and Culture.
"Knowing your past — knowing something at least of your past and those who've gone before you really gives you a sense of place and a sense of who you are," Elder Christofferson said. "But also, I think, (it gives) a sense of responsibility to honor their legacy and their sacrifices."
Roughly 25,000 volunteers from across the country participated in the Freedmen's Bureau Project, indexing of 1.8 million records.
Reflecting on his time in the nation's capital, Elder Christofferson said he left with a greater appreciation for the religious freedom that is afforded in America.
"We cherish that. We want to preserve it for ourselves, but (also) for everybody," he said. "And all that we've been blessed with by those who've gone before us, we've got to preserve and maintain for those who come after us."
Contributing: Jordan Ormond
Photos
Related Links
0 Pending Comments
Sorry, we are not accepting new comments on this story, but if you have more to contribute please email
newstip@ksl.com
Showing of 5 comments
Sorry, we are not accepting new comments on this story, but if you have more to contribute please email
newstip@ksl.com