World-record basketball game to benefit families of fallen soldiers
November 29, 2011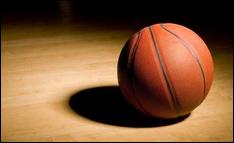 CLEARFIELD — They are our nation's fallen heroes: men and women who have died in the line of duty to protect our freedom and the law. Now, one man's mission to honor them may set a Guinness world record and send these heroes' loved ones to college.
Kurt Spencer, founder of the Fallen Heroes Scholarship Foundation, never set out to break a world record. He conceived the idea while brainstorming ways to raise scholarship funds to award this April to family members of deceased soldiers and police officers. He is a self- proclaimed basketball-junkie, so it was an obvious choice for an event, but basketball games are a dime a dozen; he needed something unique.
Enter the continuous basketball game. The previous world record for the longest continuous basketball game was set by a team in Hungary in summer 2010 who played non-stop for 107 hours, 45 minutes. Spencer thought it was beatable, and it would be the perfect way to help him reach his goal of raising $50,000 for Fallen Heroes.
That amount of money seemed ambitious for the first-year foundation, but Spencer wanted to do something to benefit a community that has done so much to benefit everyone else.
He started the foundation because of an old client of his whose husband had been killed in Afghanistan in 2008. The widowed mother of three was working two jobs to get by and was worried about paying for her children's quickly approaching college education.
"I thought, there's got to be something out there someone can do," Spencer said. "These people give their lives and their time unconditionally, especially our soldiers who go overseas, and they do it without thinking about it. If they were to die, I don't feel it's right their family have conditions on the benefits that are available to them."
A Fallen Heroes scholarship sets few conditions. The recipient must be an immediate family member of a fallen soldier or police officer and must attend an accredited institution of higher learning. With the basketball game planned for the week of Dec. 26-30, Spencer hopes to be able to send to college people who previously thought they could not afford to attend, and others are rallying to the cause.
Many of the 24 players have served in the military or have friends or family members who have done the same. The youngest participant is 16 years old and comes from a long line of servicemen and women; the oldest, 43. Current police officers are joined by a student body officer from Weber State University. One man is flying in from Kansas City, Mo.
"It's been amazing to see," Spencer said. "There is not really one demographic they are coming from."
They are united by their desire to do good in the Hill Air Force Base-bordering community. Many cannot think of a better cause to spend the week supporting.
"I'm glad I'm able to donate my time to such a good cause," said Ogden police officer Travis Williams. "I hope if I have friends or family who lose their lives in service, that part of that stress of being a single parent trying to raise kids can be helped by programs like this."
The city was happy to help, as well. When Spencer was looking for a venue, he asked the Clearfield City Council if renting the Clearfield Aquatic Center at a reduced fee were a possibility. The council responded by voting to donate the rental fee to the cause.
"I think it's a worthy cause," Clearfield Mayor Don Wood said. "And the city was willing to participate with the sponsoring organization because not only is it a worthy cause, but it gives us an opportunity to feature our aquatic center and to get greater exposure for that facility."
The facility will be open to those interested in watching the basketball game from 8:00 a.m. Dec. 26 to the game's end around 10:00 p.m. Dec. 30. The event is free, but Fallen Heroes is asking that anyone willing make a donation to the cause.
While the public are welcome to come and go as they please, the players are confined within the walls of the center for the duration of the game. Of the 24 players, two five-player teams will be on the court at any given time, trading out as necessary. The foundation is with the help of sponsors providing food, drink, and a sleeping area to players.
"Anything they'll need, we'll be providing," Spencer said. "Really, they just need to come with the clothes on their backs."
It is a small price sponsors and the foundation are paying to provide educational opportunities to those who have given so much more. And it will be an experience none of the participants will soon forget.
"This is a good cause to help out," Spencer said. "It really is a once-in-a-lifetime experience."