PROVO — By providing employment opportunities and educational training, a local charity is hoping to end the cycle of poverty for women in Uganda.
Musana Jewelry hires women in Lugazi, Uganda, to create artisan jewelry and then uses the profits to send the women's children to school while giving the women the ability to support themselves. The nonprofit group is holding its first annual gala on Saturday to raise money to employ 10 more women in Uganda and strengthen its operations in the United States.
"We wanted to really target that population and come up with a way to give them tools so that they could kind of pull themselves out of their circumstances if that's what they wanted to do," said co-founder Kristen Wade. "We didn't want to do something where we're giving them handouts, but we wanted to provide them an opportunity to work."
She said the word Musana means "sunlight."
"It kind of embodies what we're trying to do — to bring some light so these women can grow and reach their potential in Uganda, but then also try to connect women and people around the world based on these goals of being able to reach your potential and help your kids reach theirs as well," Wade said.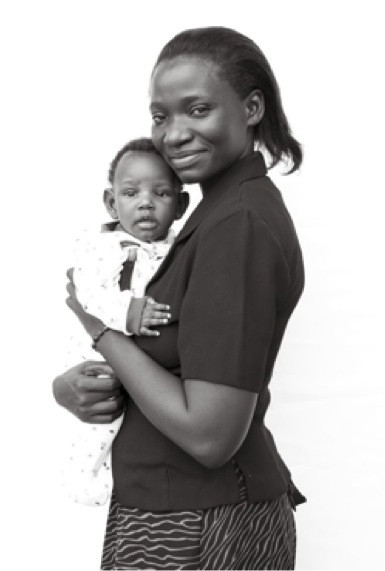 Wade and co-founder Melissa Sevy were working in Uganda as the country directors for Help International when they came up with the idea for Musana Jewelry. The three founders are all Brigham Young University graduates. During the four months the two spent there they helped organize volunteers to participate in community projects.
"As the summer was ending, Melissa and I would have a lot of discussions about the sustainability about certain things or what we could do to really make a lasting impact, especially for this target group of women that really had no education … had a lot of kids and no income — they were just scraping by," Wade said.
The average woman in Uganda has six children, she said. Most of their children can't attend school because the women, who are often single mothers or don't receive support from their spouses, can't afford the school fees.
Wade said they decided to create a social business to try to support the women. They employ women and give them courses in literacy, business and health and then work with them one-on-one to create business plans so they can start their own businesses in something they are passionate about when they feel ready.
All of the women's children are in school and the women are doing much better, Wade said. They can support themselves financially and take care of their health.
"I like to view it kind of as a bridge program to help these women who are otherwise kind of destitute and impoverished be able to break their cycle of poverty, have their kids in school and then one day maybe even start their own businesses," she said.
The women they hire are nominated by the local community. In turn, Musana Jewelry hopes to empower the women to use their new skills to help others in their communities.
Musana Jewelry's First Annual Gala
Date:Saturday, Feb. 1
Time: 6:30 p.m.
Location:Provo City Ballroom, 550 N. University Ave.
Tickets:Start at $100 per plate. Can be purchased online.
"We also really try to help them reach out in the community and be leaders as well," she said. "They've done different nutrition seminars for other women in their community and other volunteer-type of things so they cannot only have the self-confidence to be leaders, but also to feel like they're giving back and building the people around them."
One of the women they employ, Harriet, has been a good example of what the charity hopes to accomplish. After she found out AIDS caused her husband's death, she found out she and her children were HIV positive. Although Harriet was more educated than others, no one would hire her because of the stigma against her condition. As a result, her health continued to deteriorate until she came in contact with Musana Jewelry.
Now she is one of their best employees and has been able to take charge of her health and nutrition. She serves as the representative for their employees and the other women often turn to her for advice.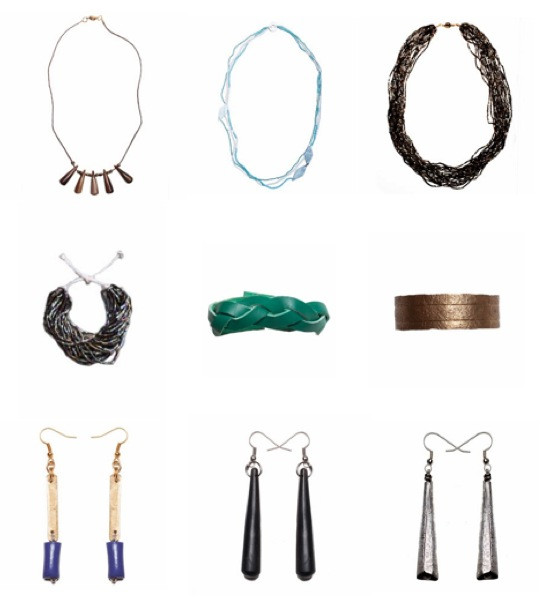 "Just to see her kind of transformation to reaching more of her potential of leadership and her abilities and intelligence has been great to see over the past couple of years," Wade said.
Musana Jewelry was started with $500 out of Wade's pocket and has continued to grow from there. Now they employ 25 women, 10 who are full-time employees and 15 who are part-time.
However, there are more people who want to work for them than they can currently hire. They hope to be able to expand operations in the near future.
One tool to enable expansion is the gala that will be held on Saturday at 6:30 p.m. at the Provo City Library Ballroom. There will be live music, a catered dinner and both silent and live auctions. Tickets start at $100 per plate and can be purchased online.
Wade said their manager from Uganda will be attending the event, so people will be able to physically interact with the organization and learn about what they have accomplished in the past few years.
"We're excited about the opportunity to kind of connect the community with what is happening in Uganda," she said.
Photos
Related Links
0 Pending Comments
Sorry, we are not accepting new comments on this story, but if you have more to contribute please email
newstip@ksl.com
Showing of 6 comments
Sorry, we are not accepting new comments on this story, but if you have more to contribute please email
newstip@ksl.com