Alex Cabrero reporting
A three alarm fire sent a towering pillar of smoke and flames into the night sky on the west side of Salt Lake Friday night.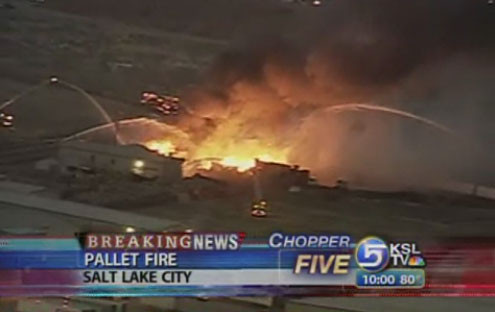 Flames were reported to have been 40 to 70 feet high at the business located near 10th South Bangerter Highway.
Authorities do not know the exact cause of the blaze, but suspect a grass fire nearby may have contributed.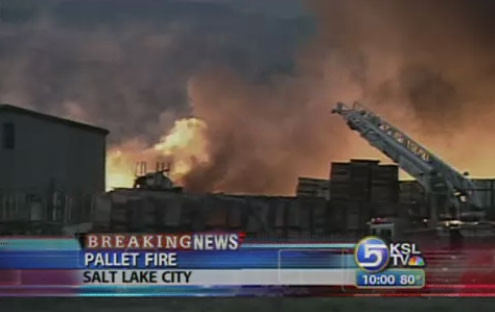 Firefighters did a good job of knocking down the flames, taking a defensive stance on the outside of the business. Dry pallets and propane fed the fire.
There were several explosions heard on the scene. Firefighters say tires and gas tanks from semi trucks on the property are more than likely responsible for the explosions.
Fire crews had to cut a chain link fence to get firefighters and firefighting vehicles closer to the blaze.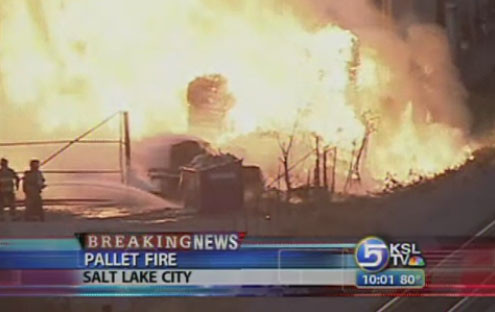 Dennis McKone, Salt Lake City Fire Dept.: "Things are working out fine. We got the heavy streams on it in time, we contained it."
Crews will likely be on the scene all night, mopping up.