SALT LAKE CITY — Reading experts and teachers all agree that it is vital to a child's continued progression and success in school to read during the summer months.
Local teacher Jill Harman (yes, she's my mother-in-law, but also a brilliant teacher) says, "As a teacher in a first- (and) second-grade multi-age classroom, I observe the 'summer setback' every fall, especially in struggling readers. The discouraging research points to the fact that summer's lost learning becomes cumulative through the years, resulting in year after year of lower achievement."
No parent wants her child to return to school at a disadvantage. To keep kids on the road to success, summertime fun must include daily reading.
The key to getting kids to read during the summer is to connect reading with pleasure: School is out, and reading is no longer an assignment. Now reading is fun. Now they have choices and they should look forward to it. I know I did.
Book Calendar:
Check your local library for fun and free events. Most, if not all, have summer reading programs.
Kimball Junction Library Used Book Sale. 1885 W. Ute Blvd., Park City. May 26, 5 - 8 p.m.; May 27, 8 a.m. - 6 p.m.; May 28, 10 a.m. - 6 p.m.
Saratoga Springs Library. June 7, Laptime (18 months - 3 years) 9 a.m. and Storytime (3+ years) 10 a.m. at the Firehouse, 995 W. 1200 North.
Utah Festival of Books. June 4, 10 a.m. - 6 p.m.
The King's English Bookstore Author Signings
Provo City Library Summer Reading Program Launch and Used Book Sale. May 28, 9 a.m. - 6 p.m.
For more events, visit
book-matters.blogspot.com
.
Even as a very active, outside-all-the-time kid, I was always excited about the freedom to read whatever I wanted during the summer. I have many fond memories of summer visits to the library and late afternoons cradled in the branches of our old apple tree with a book rested on my scraped knees. Summers helped make me a lifelong reader.
That break can also do the same for your kids. Here are five steps to help make the most of this important reading time:
Let them choose

When a child realizes that she can read about anything and everything she loves, then she will be a reader. Encourage your children to pursue their interests — whether they are science, cooking, animals, fantasy or vampires. The beauty of books is that there is a large pool of choices on every subject imaginable. When a child knows the world is open to her, then she will eagerly seek it out.

Most kids leave school with a suggested or required reading list. These lists are highly valuable resources. Use them. Encourage children to make choices from these lists. If they are resistant, make compromises, such as: for every one book read from the list they may choose two of their own. Or for older children who have required reading, allow them to choose their own reading material during June and July and then dedicate August to their school books.

Be prepared

Yes, children should choose their own reading subjects, but as a parent it is important to guide them to the best within those subjects. Be informed and know what is available for each age group. Content is mainly a concern for older children, especially young adults. Many young adult novels contain inappropriate content. The best way to monitor what your child reads is to take time researching books within their preferred subject matters. Consult online resources (such as Rated Reads or Squeeky Clean Reads), teacher summer reading lists, bookstore lists and other parents.

After doing a little research you can have suggestions ready and a strategy in place to help guide them to the best books.

Think beyond the binding

Reading is not limited to books. Not all kids, particularly boys, want to read novels or storybooks all summer. If you have a child like this, then think beyond books. Consider nonfiction material like that found in magazines, comic books, online resources and even newspapers (all of which can be found at the library).

For example, if you have a teenage son who loves space, research magazines, choose the one you both like, and buy a subscription for him (or check the library). Each month he will have a whole new set of articles to read that are interesting and that will keep him engaged in reading.

Related:

For younger boys ("read to" age), choose picture books that are fact oriented instead of story driven, such as the Priddy Books. These books play to boys' inclination for facts and details as well as their short attention spans.

Make reading an interactive priority

Let your children know that reading will be a fun, exciting and required part of summer. Make this your summer motto: Popsicle in one hand, book in the other.

"Enjoy a weekly library visit with a book bag and check out the maximum number of 'just right' books for a child to read 20 to 30 minutes daily," Jill Harmon suggests. "Follow up with a casual conversation while driving in the car or eating dinner by asking, 'What was your favorite part of the book? Who were the main characters and what do they look like? Why did they act that way in the story? Where did the story take place? Would you like to visit there? Why? Who caused the problem in the story? How was it solved? Did this story remind you of something that has happened in your own life?' These are simple but powerful ways to help children slightly increase their reading proficiency over the summer rather than experience the frustrating 'summer setback.'"

Libraries are one of the greatest inventions of modern society, providing an almost endless supply of books for free! They are especially important in tough economic times when there may not be extra money for trips to the bookstore.

However, if you have the means, you may want to consider a rewarding trip to the bookstore near the end of the summer. If the child has been diligent in her summer reading and other responsibilities, take her to the bookstore and allow her to choose a book of her very own. It's a special thing to own books, and a reward of books helps emphasize the importance of reading. [Budget tip: Costco has great deals on books. Or for super-cheap used books, visit Deseret Industries (the DI) and watch for used-book sales.]

Be interactive. Like Jill suggests, ask children and teens about what they are reading. Have younger children — after reading them the same storybook several times — retell the story to you. Have discussions about what they like or dislike about what they've read. Encourage them to ask questions. These interactions develop a critical reading skill: learning to connect the written word to real life, to process the words instead of just seeing them (tune in next week for more on this skill).

---

"Just like everything else in life, if you don't plan for it, reading time will get overlooked."

---

Make the time

Finally, set aside daily reading time. Just like everything else in life, if you don't plan for it, reading time will get overlooked.

The 20- to 30-minute time frame does not have to be all at once, especially with younger children whose attention spans are about as many minutes as they are old. Break it down into 5- to 10-minute blocks if that works better for your family — you may even get in more reading time this way.

Read with your children, either reading to younger children or reading on your own next to them.

"If parents read at home, it sends a message to kids that reading is important to the family," said Cathy Grace, director of Mississippi State University's Early Childhood Institute and a national early childhood advocate. If parents set the example that reading is enjoyable, then children are much more likely to connect reading with pleasure and be lifelong readers.
Summer reading is important. Make it a priority. Not only will you help your children succeed in school, but you will also spark that glorious love of reading that will help them succeed for a lifetime.
Your pick: Let me and others know what you do to help encourage your kids to read during the summer. Go to book-matters.blogspot.com and leave a comment for this article.
Next week: Bring a book to life: reading and activity
-----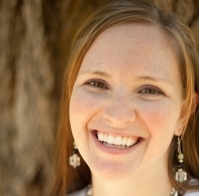 About the Author: Teri Harman
Teri Harman writes and reads from home amid the chaos of three young children.
For more book reviews and book fun, visit her blog at book-matters.blogspot.com
Related Links
Related Stories
0 Pending Comments
Sorry, we are not accepting new comments on this story, but if you have more to contribute please email
newstip@ksl.com
Showing of 1 comments
Sorry, we are not accepting new comments on this story, but if you have more to contribute please email
newstip@ksl.com