Estimated read time: 5-6 minutes
This story is sponsored by KSL Cars.Your next car is waiting. Search Utah's largest selection of new and used cars.
This article was originally published on the KSL Cars Resource Center. To read the original article, click here.
BOULDER, COLO. — It only takes a few minutes behind the wheel of a 2023 Nissan Z to realize it's something special. At the media first drive event May 9, I spent a couple of hours with one. Hiroshi Tamura, chief product specialist at Nissan and father of the new Z, said he wanted the sports car to feel like a dance partner.
Dance this fair lady does. And one thing's for certain: You won't want the music to stop.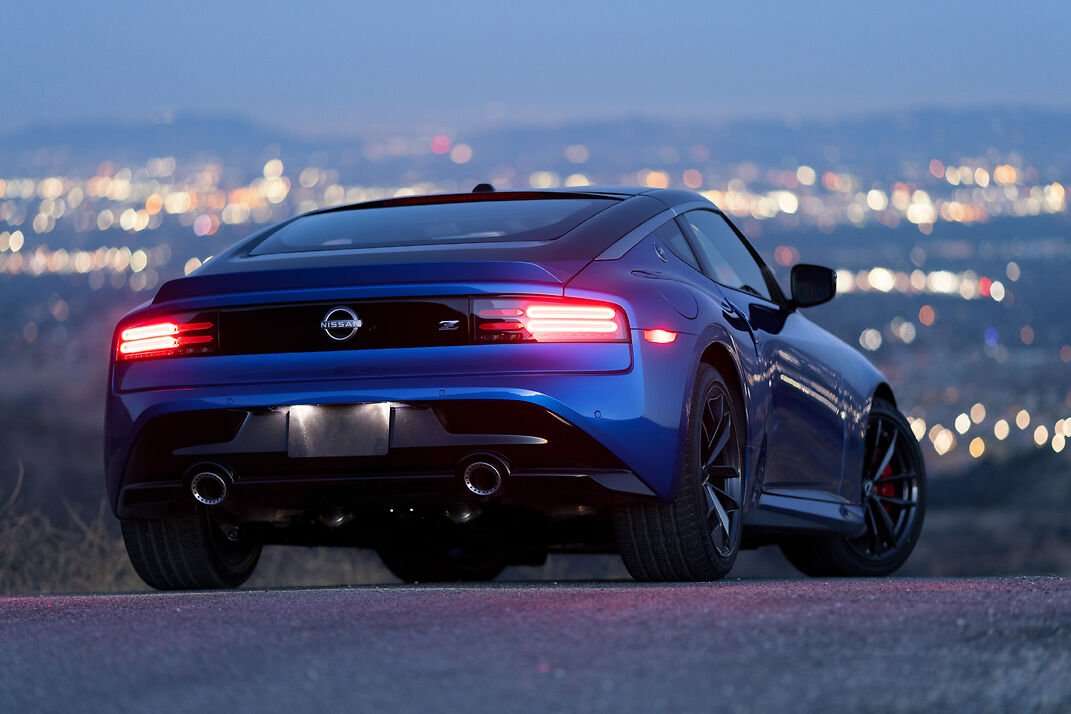 Reputation
Few cars in the last year have been as anticipated as the 2023 Nissan Z. Birthed in 1969, the legendary sports car has a lot to live up to. Would the new model be too similar to the 370 Z? Is it too heavy? How much would it cost? What's the deal with the rectangular front grille? Is the engine antiquated?
Skeptics be silenced. I am pleased to confirm that one test drive will melt away any enthusiast's concerns.
Testing 1, 2, 3
Attending a media first drive event is a whirlwind of driving, research, writing and networking. There's not much time to relax, and what time you do have is spent in the name of building relationships and driving the heck out of the centerpiece. Sincerest thanks to Steve Parrett, Nissan Regional Manager of Corporate Communications, for the invitation.
The actual driving began early. Slightly exhausted after arriving late in Boulder the previous night — but more excited — I got myself out of bed and down to the immaculately detailed Zs parked outside the hotel. Nissan brought two: an automatic transmission in Ruby Red and a manual transmission in Sapphire Blue.
I spent just over an hour in each. Nissan planned various driving routes, but I ended up taking the same route twice — a 34-mile canyon drive from Boulder to Nederland, Colorado, and back.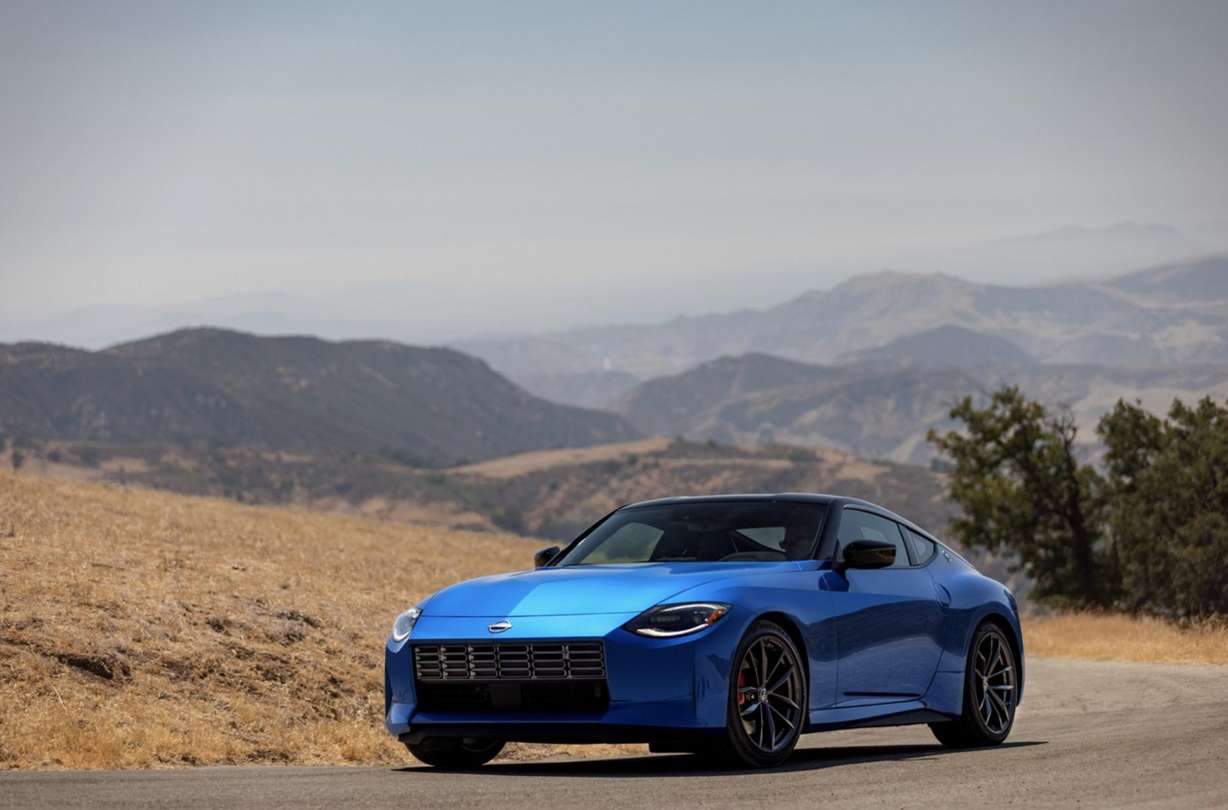 It's tight
The suspension on the new Z is perfect. It doesn't feel stiff, yet there's little to no body roll. The Z felt comfortable and unflappable over rough city roads and around canyon corners at high speeds. There was so much grip it almost felt like all-wheel drive, especially with its centric rotation in the curves. Tires probably had a lot to do with it, but there's no denying the suspension setup on the Z is wonderfully engineered.
The new Z isn't exactly a light two-seater sports car. With the manual transmission, it weighs nearly 3,500 pounds. The automatic is 3,600 — almost 200 pounds heavier than the previous Z car. Considering this heft, I was a little nervous about how the new Z would hustle. Fortunately, it's incredible.
The handling is taut, predictable and direct. Not too heavy, not too light. It's so inspiring that, after just a few minutes behind the wheel, even a beginner sports car driver will feel like a driving champion. I felt confident it always had my back, no matter how hard I pushed it.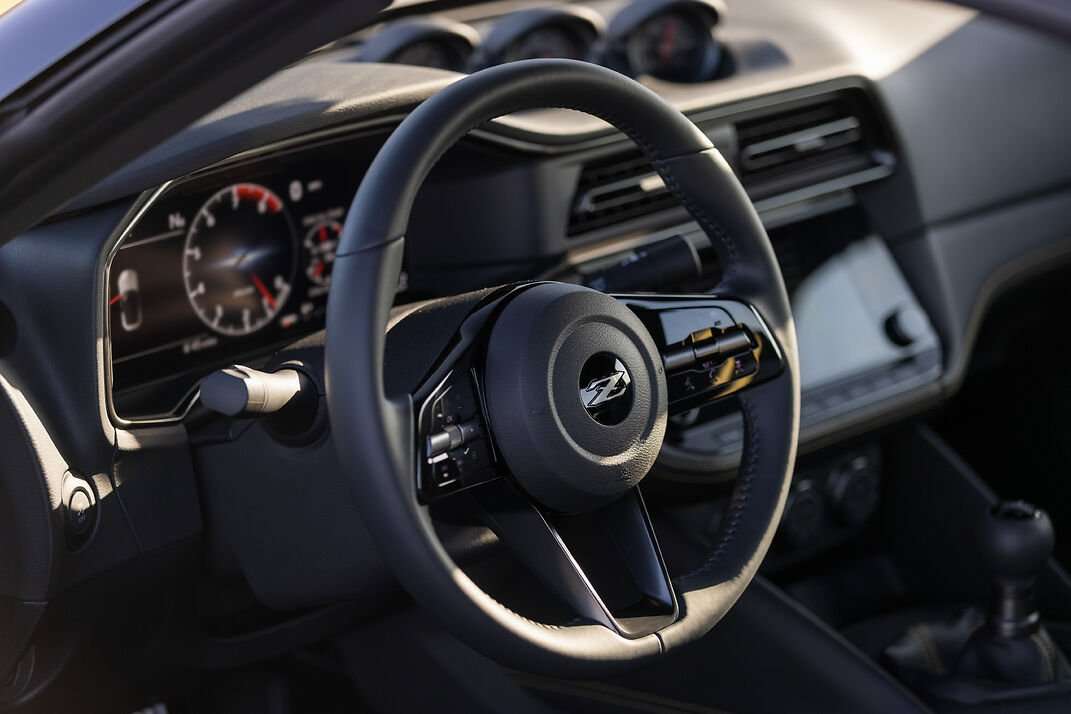 Power, and then some
Infiniti's well-known twin-turbo V6 is stuffed into the Z, and it delivers power in spades. The engine produces 400 horsepower and 350 pound-feet of torque — and you can extract every ounce of that through the rev band. Some turbo engines have power dropping off before the redline, but in the Z you want to wring it out to the limit. It's a glorious pairing with either transmission, although my preference would be the manual.
The new Z is a dance partner you just can't get enough of. The power is intoxicating and more than you need. It delivers relentlessly when pushed, always eager to give more in return for your willingness to play. For a car this small, 300 horsepower is a good amount to play with. With 400 horsepower, it's downright comical.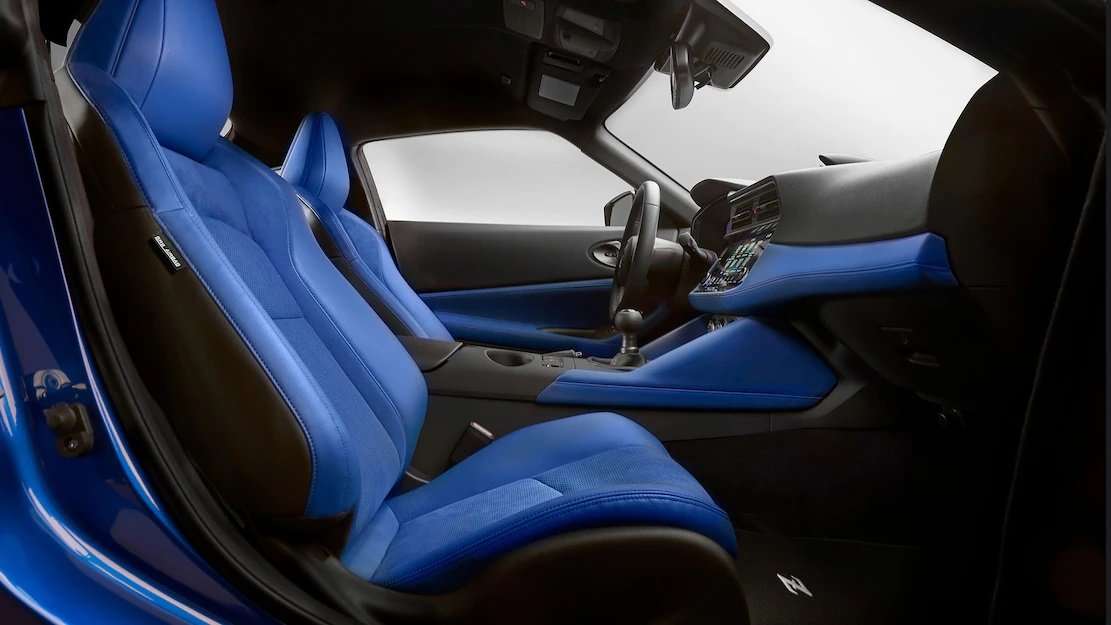 Making connections
Tamura said the new Z isn't about spec sheet perfection, it's about love. He designed the car to create an emotional connection. After 2-½ hours with the car, I can affirm the new Z is everything he envisioned. While blasting up a stretch of canyon, I couldn't help but wish more people could experience driving a car like this. The new Z is a joyful reminder that driving can be so much more than appliance-like transportation.
There aren't many affordable high performing sports cars these days, but the new Z checks both of these boxes. The new Z starts under $40,000. Fully loaded, it's still a great value for just over $50,000.
Final impact
In reflecting on my time with the 2023 Z, I have a lot of feelings. Great feelings. The Z left an inescapable emotional impression on me — I want one. It's the real deal, and you need to check it out. Keep your eyes peeled in the coming weeks for a more thorough review based on a week's worth of driving.

Why wait for the latest version to become a fan? Find your Nissan Z on KSL Cars now.
Do you or someone you know have an awesome car story? We want to feature it! Send an email to cars@ksl.com. For more information and updates follow KSL Cars on Instagram and Facebook.
About the author: Having owned everything from a DeLorean to an E46 BMW M3 and a Toyota Land Cruiser, Jason Bell is a lifelong car enthusiast who loves sharing his passions as a teacher, freelance automotive journalist, speaker and social media manager. Contact him at jasonbellcars@gmail.com for comments/questions, or just to say "hi."
×