This archived news story is available only for your personal, non-commercial use. Information in the story may be outdated or superseded by additional information. Reading or replaying the story in its archived form does not constitute a republication of the story.
Dr. Alex Pastuszak says he's in the business of lifestyle medicine. "I improve the quality of men's lives. I save relationships, helping guys improve their sex drive instead of sitting there depressed that they aren't in the mood." He does that in part by prescribing testosterone — a hormone naturally produced by the body. The body's production of testosterone slowly begins to decline after the age of 30.
It took him eight years practicing at a men's health clinic before he took his own advice — and medicine. The then-38-year-old would get to 1.30 p.m. and feel like he hit a wall. "My gears were metal on metal," he says. "I had fatigue, brain fog, poor sleep." Conditions, he knew, that could be related to low testosterone.
He went through the same routine he did with patients who come to him with similar concerns. He twice checked his testosterone level and found it to be 360 one day, 370 the next.
That's at a level at which he would recommend an appropriately dosed level of synthetic testosterone to one of his patients.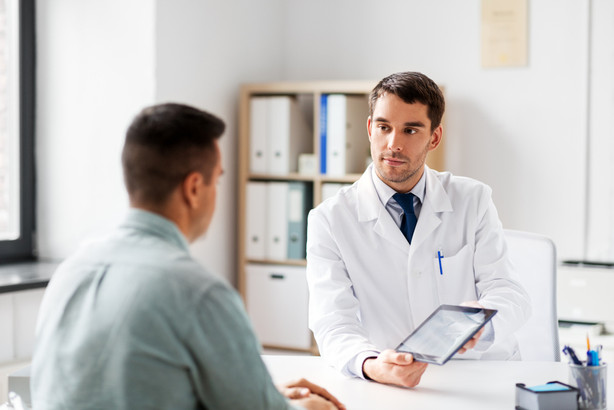 "It changed my life," he says. "I feel normal, I can work 16 to 18-hour days and do it day after day. I don't look at food anymore and gain weight. I just feel better. I can focus, I can work. It just took me eight years to see enough success stories to try it myself."
If the body's production of testosterone (T) starts to incrementally drop, a decreased sex drive and faster weight gain are possible symptoms. And that's not all. "If the T levels are too low, you are at potential risk of cardiovascular disease and bone density issues," Pastuszak says.
At the Men's Health Clinic at the University of Utah Health, he sees male patients from teens to the elderly. While some might make the argument that declining testosterone is simply a fact of aging, Pastuszak questions that.
"If you look at people who live in a more natural environment than a built-environment where you have more stressful lives, you're going to find a higher incident of hormone abnormalities, such as low T."
Pastuszak compares treating low T to other age-related conditions, such as high blood pressure or high cholesterol. Pastuszak questions, "Is the fact that those conditions occur as guys get older a reason not to treat them?"
Testosterone is not, he cautions, a benign drug. "It's not as simple an evaluation followed by treatment, and guys need to be regularly monitored and their treatment adjusted to their symptomatic and biochemical response," Pastuszak says.
The results, though, can be impressive. "If you're a normal guy who's not a competitive athlete, within a few weeks of starting T your sex drive, vigor and energy levels are the first things to bounce back," he notes.
But doctor and patient also have to be vigilant to potential side effects, including elevations in estrogen levels — resulting in breast growth — and increases in red blood cell count. It can also render you infertile. "It's quite a good contraceptive and shuts down your testicles," Pastuszak says.
Once you start testosterone, it's often a lifelong relationship. "You are basically meeting an unmet need of your body," he says. "Your body is not making enough of it to sustain its normal requirements for the hormone."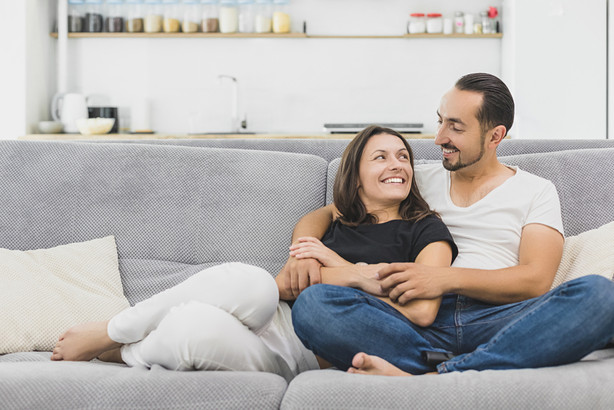 Jimmy Cleveland knows what the lack of T feels like. The 60-year-old, who lives in Phoenix, is so dedicated to Pastuszak that twice a year he travels to Salt Lake City to see the doctor. "He's my friend, my brother and my doctor," says Cleveland. "He saved my life."
After Cleveland survived prostate cancer four years ago, his doctor sent him to Pastuszak to have his almost non-existent testosterone level addressed. "I felt like I had an anchor I was dragging around, my muscles hurt, my joints hurt, my arms, my legs," he says. "It hurt me to walk a quarter of a mile. I had to push myself. Your body produces something for 56 years and you take it away, what is your body going to do? I basically had no reason to live. I'd sit and watch TV and I couldn't care less if the world turned around or not."
Since he's been on testosterone, Cleveland says "I function at 110 percent. I'm doing better now than I was doing years ago. Now I have a positive attitude in life about everything."
×