OREM -- Police have identified the two men involved in a violent high speed crash in Orem Tuesday.
Police say 27-year-old Joshua David Williams, Orem, was driving a black 1992 Honda hatchback westbound on University Parkway, speeding through the intersection at 200 East when he collided with a silver Pontiac Grand Prix making a left hand turn, driven by 21-year-old Eduardo Maratin Phang of American Fork.
The impact of the crash propelled the Pontiac off the road and into several cars parked in a Ken Garff used car parking lot.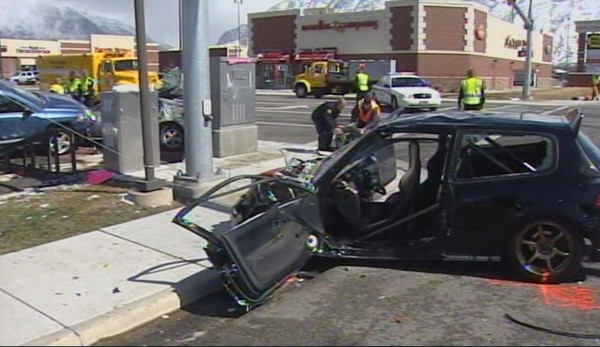 The three vehicles at the Ken Garff dealership were used, but they sustained several thousand dollars of repairable damage.
Phang was rushed into emergency surgery because of internal bleeding. Williams is said to be in extremely critical condition.
Related Links