KEARNS -- Residents of a Kearns mobile home park say they're outraged their vehicles are being towed or booted -- sometimes out of their own driveways. They say it's the towing company that should get the boot.
There are signs clearly posted in the park, stating the parking rules. But the residents say no one enforced them for years, and now they're being taken to the extreme.
Primary parking rules
Shadow Ridge Estates
- No parking on the street at all times
- No parking on the grass
- No extended parking in visitor parking
- Must have current registration
For years, residents of the Shadow Ridge Estates Mobile Home Park haven't had many complaints. For the past few months, however, they've had a big one.
Mavany Aguado says everyone knows there are parking rules in the complex. They all agreed to follow them when they signed their contracts. But for nearly five years they haven't been enforced -- until recently.
Residents say the towing company has gone overboard.
"Our cars are being towed away," Aguado said.
Resident Brian Hales said, "The tow truck driver comes in and sees it. He'll drive around once, and if he sees it again he'll impound it."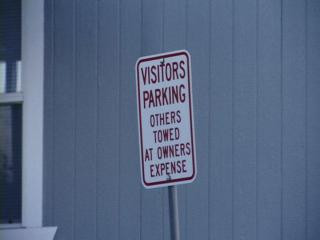 Residents say nearly everyone on one street has had a vehicle belonging to them or one of their guests either booted or towed -- some more than once.
Ramundo Martinez's family has had three vehicles towed or booted. The last time, he says his car had a flat tire and he couldn't move it. He explained the situation, but they hauled it away anyway. He's charged another $25 for every day it's impounded, and he can't afford to get it out.
Vehicles have been booted or towed for everything from parking on the street to having one wheel on the grass of their yard and expired registration.
One resident said, "[The citation] says it's for expired plates. It's supposed to be, but I bought it last night and I parked it over here. So it's a new car, it's not an old car." He had to fork out $80 to remove the boot.
So why the sudden reinforcement?
Management hired a new towing company that patrols the park several times a day.
The park's manager, John Mason, admits they're strict, but says they are acting within the contract guidelines. He says they're trying to work with the company to be more lenient.
"It's just a matter of clarifying the objectives and the means to meeting those objectives," Mason said.
The residents said they believed the park's management was getting a kickback from all the towing -- a claim the manager flatly denied.
KSL contacted the towing company, Norte Towing, and company officials said they were only following the management's rules.
And, they said they are no longer working with this park to enforce towing.
E-mail: jstagg@ksl.com