It's been plenty hot for most of us the last few days, but for a couple of Utahns, it's just not hot enough! They're doing everything they can to make themselves as hot as possible.
They're doing something that might sound crazy, training for temperatures that seem unbearable to most of us. Next month they'll run the most grueling foot race in the world, 135 miles in the hottest place at the hottest time of year.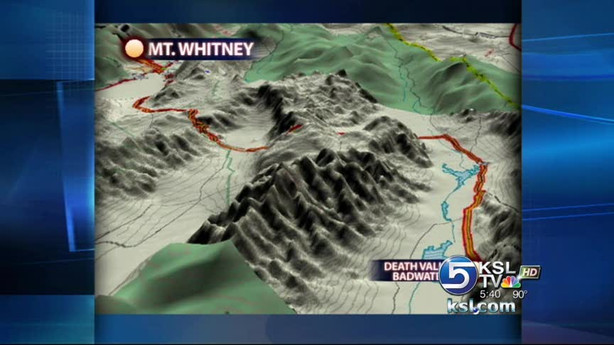 Jarom Thurston trains an hour or two a day in a sauna, sweating up a storm at 160 degrees. He says, "What I try to do is just acclimate my body so it knows what it feels like to go through extreme heat, exhaustion to the point of nausea, and then try to recover, so I can keep going."
Lorie Hutchison does her training in a dark plastic sweat-suit. "It's like being in a plastic bag, like a Tupperware bag or something like that. I can feel sweat dripping down every part of me right now," she said. She even wears the miserable thing while commuting, with the car heater turned up to full blast.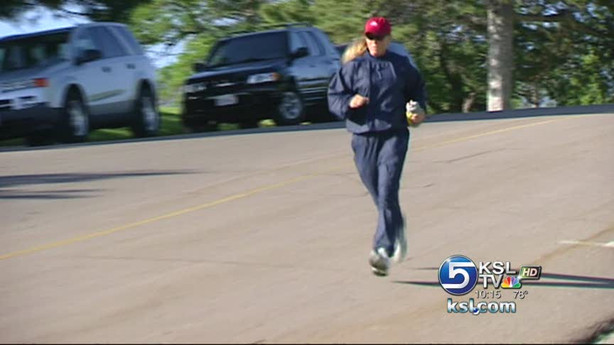 Thurston makes his running tougher by taking an old car tire along for the ride.
They're both training for a physical torment most of us would avoid at all costs. Next month, nearly 100 runners will start at Badwater in California's Death Valley and run to Mt. Whitney. It's 135 miles, over two mountain ranges and halfway up another. Air temperatures could reach 130, the pavement could reach a shoe-melting 200 degrees.
"Distance-wise, I know I can do the distance. But I don't know about running in 130-degree heat for that long, because the body starts to shut down. And it's really tough," Thurston said.
"I've always been the one, even in college, to push my body to the limit until I could find out what happens next. I want to see if my body can do it," Hutchison said.
Thurston added, "There's pain and suffering that goes along with it. But there's a lot more joy out of finishing something that you thought you never could have done. And finding out you actually could do it."
"I know it's not going to be comfortable. And I even told my crew, 'You know, it's probably going to be the worst time of our lives. But once it's over, it's something we're going to talk about for the rest of our lives,'" Hutchison said.
Thurston's also running for his niece, Kindra, who suffers from a rare disorder called Sturge-Weber Syndrome. He said, "I'm hoping to get more awareness and maybe even some donations. There's not a lot of money being given for research into that area."
The race begins in Death Valley July 14th. The winning time last year was just under 23 hours. Some of the runners actually change shoes every half-hour so they won't melt, it's that hot!
E-mail: hollenhorst@ksl.com
Related Links