Sarah Dallof reporting
The bizarre-looking fish found in a Brigham City pond is sparking quite a response. Yesterday, we told you about how every single fish in the pond died of an unknown cause, but this particular fish stood out due to its fang-like teeth.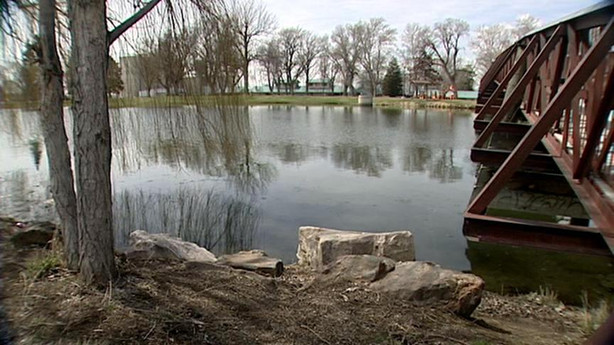 Biologists aren't sure exactly what kind of fish it is, but a lot of our viewers think they have the answer.
What is this fish? Where did it come from? People on our message board seem to know. One person wrote, "Looks like a cross between a trout, a gremlin, and my ex-wife."
"Is anyone missing a lawyer?" asks another. A lot of people are suggesting it's a snakehead fish, but is it? Take a look at the picture of a snakefish. What do you think?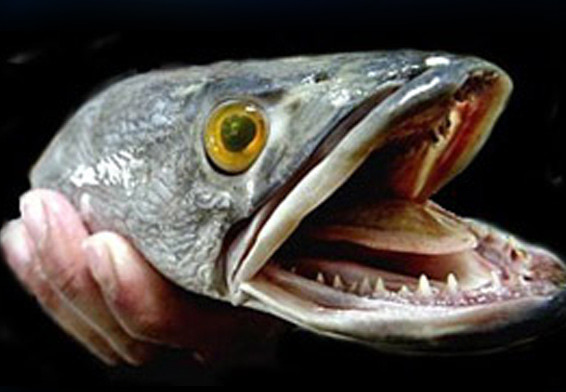 We took a photo of the fish to the Living Planet Aquarium where there are unusual creatures and unique guesses everywhere you turn. Nine-year-old Sean said, "Whoa, I haven't seen that type of fish before. Kinda looks like a big piranha with very sharp teeth." Boston, 7, said, "Kinda looks like an alligator."
Aquatics experts don't believe it's an alligator, a piranha or a snakehead fish for that matter. Craig Schaugaard, aquatic manager for the Department of Wildlife Resources (DWR), says, "It does have an adipose fin, which is common in trout species." Aquatic biologists are leaning toward a lake trout.
Snakeheads don't have that particular fin. Snakeheads also have long dorsal and ventral fins, and this fish doesn't.
Another guess was a walleye. However, the mystery fish doesn't have spiny fins, which are a trademark of the walleye. Schaugaard says, "It's not going to be a new species, but it could be a species that's not native to Utah, like an aquarium fish."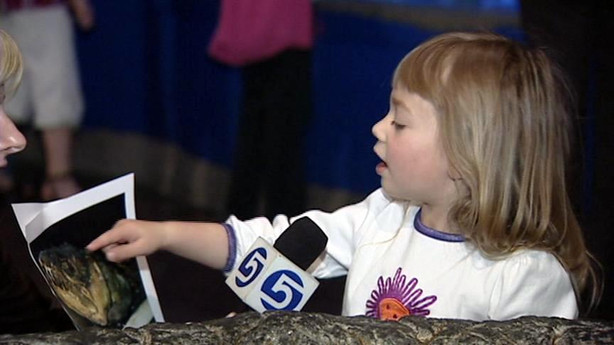 Back to the Living Planet aquarium, our new experts are also a bit baffled. Three-year-old Ellie said, "It got big teeth."
While they don't know what it is, they are sure of what they'll do if they see one swimming nearby this summer. Sean said, "I would get out of the water in a hurry."
The DWR has the fish on ice right now. If they need to, they'll let it decay completely and then examine the skeleton to determine species.
Related Links