Win 101 Inventions Tickets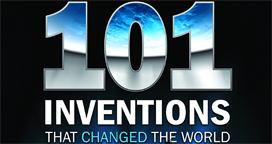 Enter below to win tickets to the 101 Inventions That Changed The World!

(you must be logged in to your KSL account to enter)
Discover the turning points in humankind's history, defined by the creation or discovery of something profound. From stone tools to the birth of the Internet, driven by necessity and accident we have shaped our own destiny through invention.