Enter to Win Days of '47 Rodeo Tickets!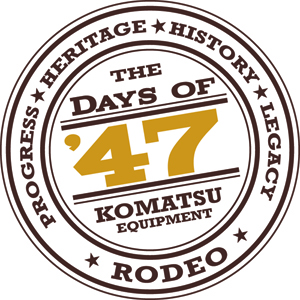 You could win a family 5-pack of tickets to The Days of '47 Rodeo!
Enter once per day below for your chance to go to The Days of '47 Rodeo at the EnergySolutions Arena! Each week through July 15, KSL will select one random winner to receive 5 tickets to The Days of '47 Rodeo. Some of the nation's top professional cowboys and cowgirls will compete from July 19-20 and 22-24. All performances start at 6:30pm.
Tickets for The Days of '47 Rodeo are on sale at the EnergySolutions Arena box office and Smith's Tix. Individual and group sales are available. Purchase tickets online at energysolutionsarena.com or call (801) 355-SEAT.
Utah's heritage and pioneer legacy has been celebrated with many activities since 1849 -- two years after the first pioneers entered the Salt Lake Valley. A rodeo has been part of the celebration for nearly 100 years. Today the occasion is marked by 11 events annually, beginning with a royalty pageant in April and culminating with one of the nation's oldest parades and the final evening of the rodeo competition on July 24.
This summer, ten gallon hats and more than one hundred tons of dirt along with bucking broncs, fast horses and eagle-eyed ropers will compete at EnergySolutions Arena in the classic events such as bareback and saddle bronc riding, bull riding, barrel racing, team roping, steer wrestling and tie-down roping. Diamond G Contractors will feature award-winning rodeo stock with more than $200,000 in prize money at stake.