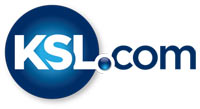 Former Teacher Sentenced to 90 Days for Sex with Student
January 10, 2007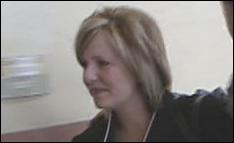 Sam Penrod Reporting
A former high school teacher who had sex with one of her students is sentenced to jail.
Clarification: An earlier version of this story indicated Melinda Deluca was not ordered to register as a sex offender. The judge did order that she be registered as a sex offender, but he did not issue that order in open court. The order was contained in the written conditions of her probation.
Melinda Deluca was sentenced for having sex with a 16 year old boy, who was one of her students at Copper Hills High School. But the judge gave her until noon tomorrow to report to the jail, so she can explain the situation to her two young children.
It is not very often that we hear a victim's family offer forgiveness to a defendant, but that's what we heard today, even though his mother says the boy has suffered greatly and that it's created a real hardship for his entire family.
This case goes back about a year and a half, when Melinda Deluca was arrested, after she had sex with the 16 year old boy on at least two occasions.
The case took a bizarre turn this summer, when Deluca was found beaten and had to be airlifted to the hospital, claiming two teenage boys assaulted her as payback. It turns out, she made it all up, apparently to get sympathy.
In October, she took a plea deal to reduced charges and today was sentenced.
The boy's mother told the judge how her son was ridiculed by other students and teachers and was forced to leave school and is not the happy son she said he was before the crime.
The judge called it a terrible event, but suspended the five years in prison Deluca could have faced and instead gave her 90 days in the county jail. She will also be on probation for three years and will undergo sex offender treatment and have to comply with sex offender special conditions. The judge did not specifically tell her she must register as a sex offender, but Eyewitness News found in the fine print that it will be a requirement of her probation.
The judge planned for Deluca to go straight to jail, but was persuaded by her attorney to give her until tomorrow at noon, to tell her two young children goodbye, first.
As for the victim's family, they say they are relieved this situation is finally over.
---
Debbie Dujanovic Reporting
Many people have commented on our KSL.com message board about Deluca's sentence. They said if a man was convicted on the same charge, a judge would give him a much harsher sentence, but our Investigative reporter discovered that's not the case.
Debbie Dujanovic randomly sampled eight years' worth of cases from several Utah courts. She dug through files and found five men who pleaded guilty to the same sex crime as Deluca. Almost all of them had their prison sentences suspended and received 30 to 60 days in jail or probation and a fine. Just one man went straight to prison for up to five years.