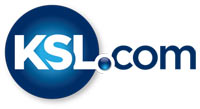 Eagle Mountain's Pony Express Pkwy to be extended to Redwood Rd
June 18, 2009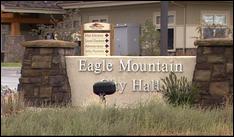 Eagle Mountain -- Pony Express Parkway in Eagle Mountain will be extended east to Redwood Road, providing better access in and out of the Utah County city.
Currently, State Road 73 (Lehi Main Street) serves as the only major access road into Eagle Mountain from Utah County.
Mountainland Association of Governments and Utah County have allocated up to $3.5 million to construct the road that will extend the existing parkway through Saratoga Springs. [CLICK HERE to see the map of the proposed Pony Express Pkwy extension]
"This has been one of my top priorities since taking office as mayor, and I'm glad to see our efforts have paid off," Mayor Heather Jackson said.
Construction on the extension is expected to begin no later than the spring of 2010 and should be completed by the end of 2010.
The city says the extension will provide a better route to Eagle Mountain from other areas in Utah County, especially in conjunction with UDOT's Pioneer Crossing project.
The Pioneer Crossing project, currently under construction, is an east-west connector road from Interstate 15 to Redwood Road, south of Lehi Main Street.
The east-west connector portion is expected to be completed in spring of 2010, with the I-15 portion completed by October of 2010.
The city's need for better access was highlighted in February 2008 when a severe snow storm caused SR-73 to be shut down and delayed many residents from returning to their homes for several hours.