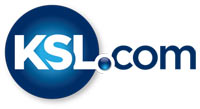 New Cottonwood Heights City Council member shaves city logo into her head
January 2, 2018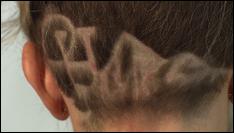 COTTONWOOD HEIGHTS — The first day at a new job can always be a little nerve-wracking.
"It was time to take on a new venture," said Tali Bruce, one of Cottonwood Heights newest city council members.
Most people try to make a good impression.
"I'm a little bit different, I hope," Bruce said.
It seems there is always that pressure to prove you are the right person for the job. Most people try to look the part.
"I have a fabulous barber named Ramone over at Brickyard Barber," Bruce said.
You could say Bruce definitely made an impression at Tuesday night's City Council meeting.
"It's the Cottonwood Heights logo," Bruce said as she lifted her blonde hair. "Can you believe I did that?"
Bruce has the city of Cottonwood Heights logo shaved into the back of her head.
"Just copied it off the newsletter," Bruce said.
She promised her constituents she would be different. "Well, I'm sworn in now and they can't take it back, right?" she asked jokingly.
The Utah native and mother of five even surprised the constituents who know her best.
"I got a mixed reaction from the kids," she said.
Bruce doesn't know if she'll keep the new hair-do for her entire four-year term, but for now, she's putting a little twist on the title 'politician'.
"Politician in the front and party in the back," she said.