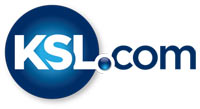 Great Clips of the Week: Eagles 'sweatpants punter' tries something new
January 1, 2018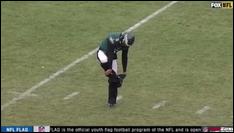 OFF WORK — Happy holidays, from the KSL Sports family to yours.
No, we're not talking about the holiday that is New Year's Day; does anyone else feel like the New Year is a little bit of a forced holiday? Yeah, we just ended one year and began another. What's the big deal?
Oh well; whatever excuse to take off work, right?
The more important holiday this weekend, though, was the final week of the regular season of the NFL. Whether your team was celebrating a playoff berth, a division title or launching a now-former head coach into the "next chapter" of his career, it's still a time to celebrate.
Here are our favorite moments from the weekend. As always, click the video above for the Great Clips of the Week.
Sweatpants punter
Eagles punter Donnie Jones has one job in Philadelphia. But he forgot something Sunday.
His pants.
Jones jogged onto the field still wearing his warm-ups and had to hold up the play while he took off his sweats back on the sideline.
In Jones' defense, game-time temperature was 15 degrees, with a wind chill that made it feel like 4 degrees.
The Eagles (13-3) lost to the Cowboys 6-0 but had already clinched the NFC East title and a first-round bye in the playoffs.
NFL flop of the year
In the final week of the regular season, where some teams were done playing, some were fighting for their playoff lives and some were getting ready to fire a coach, New England special teams player Johnson Bademosi gave the greatest gift.
The flop of the year.
Jets receiver Robby Anderson spiked the ball during Patriots' win, and Bademosi … ummm, took exception … with a flop that would make any soccer hater proud.
After the game, Bademosi judged his own flop—and gave it a 10 out of 10.
We agree.
Always say thank you
The Buffalo Bills' mothers would be proud with the way they handled their first playoff appearance in 17 years.
With a little help from Andy Dalton and Cincinnati's win over Baltimore, the Bills booked their first playoff game since 1999. After the help, the Bills sent a thank-you note to the Bengals—complete with company letterhead and all.
"After we handled our business in Miami, we needed you, and you came through bigtime (sic)," the letter read. "On behalf of this team, the people of the City of Buffalo, and Bills fans around the world, thank you. Thank you. THANK YOU!"
The letter closes with "wings on us," promising to send a cadre of Buffalo-inspired chicken wonders to the Cincinnati offices—which is probably better than facing, say, Jacksonville in the first round of the playoffs.
Happy New Year, everyone.