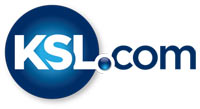 Utes sweep Oregon schools following 66-64 win over Oregon St
December 31, 2017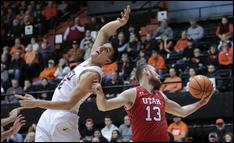 SALT LAKE CITY — Utah claimed a rare Oregon sweep Sunday, defeating the Oregon State Beavers 66-64 in an afternoon contest to go 2-0 to start Pac-12 play.
Down 2 points with 1.4 seconds left in the game, Oregon State needed one last heroic to claim a victory on its home court. But a turnover by Beavers' Ethan Thompson on an inbound play sealed a Utah victory after the Utes were able to inbound the ball.
The Utes were up by 8 points with just under 4 minutes to play amid a nearly 8-minute scoring drought by the Beavers, but Utah took its foot off the pedal and allowed the Beavers back into the game. Free throws made by Utah's Justin Bibbins and Sedrick Barefield late in the game, though, kept the Beavers at bay for the victory.
Bibbins led Utah in scoring with 18 points on 4-of-8 shooting from deep and six assists and three rebounds. Bibbins was part of a huge 3-point shooting effort in the first half for the Utes, making 10-of-17 from behind the perimeter. The senior guard made all four of his 3-pointers in the first half.
Utah starts out Pac-12 play 2-0 for the first time since the 2014-15 season when Utah swept USC and UCLA at home in a 4-0 start to conference play. It's only the second time in school history since Utah joined the Pac-12 that it has started out with a 2-0 opening weekend record.
Utah will return home for an upcoming homestand against the Arizona schools, starting against No. 17 Arizona on Thursday and No. 3 Arizona State on Sunday.