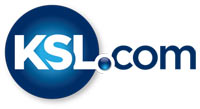 Have You Seen This? K-9 Jester is an Instagram dream
December 31, 2017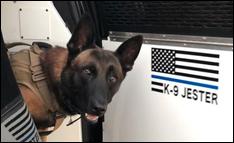 THE INTERNET — When you're a dog that is trained to fight crime, it makes sense that people might be afraid of you.
But if you're a dog with a good personal brand and a handler who knows how to market that brand, you can and will probably win Instagram for being a lovable goofball.
That's just what a Belgian Malinois named Jester is doing. He's a working police K-9 based in El Cajon, California, that keeps finding his way into all my social media news feeds, and I'm so glad he did.
Jester is creeping up toward one million followers for several reasons. First, he's obviously a good boy who is good as his job. In the first video I saw of him, I couldn't believe how terrifyingly fast he was.
Second, his "attentive" face makes him look like a bit of a dope and a goofball. Plus, his "resting" face makes him look worried or confused, which of course makes me want to give him a big hug. (It's a bad idea to hug or touch any sort of working dog, including K-9s. Please don't do it; imagine it instead.)
Third, Jester's handler has a sense of humor, and he often posts pictures of Jester in delightful costumes. I mean, who doesn't love a dog in a propeller hat or a hoodie? Answer: no one.
To enjoy more from Jester, you can follow him on Instagram at @k9_jester. To learn more about the important role K-9s play in law enforcement, visit the K-9 training page at the Utah Department of Public Safety website.
---