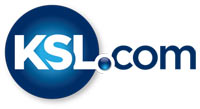 Deputies: Man in custody after assaulting woman, making threats toward law enforcement
December 30, 2017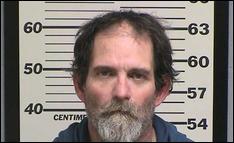 DELTA — A man is in custody after assaulting a woman in her home and making threats toward law enforcement officers Saturday, officials report.
Millard County deputies responded to a rural address a few miles northwest of Delta at about 9 a.m. after a woman reported she had been assaulted in her home, the department said in a Facebook post.
When responding deputies were a short distance from the woman's home they contacted her and she disclosed that a man she considered an acquaintance physically assaulted her the night before while he was intoxicated, the officials said.
The woman also told deputies the man had pointed several firearms at her. She was able to exit her residence while on the phone with deputies and reported that during the call the man yelled from inside that "he would shoot any responding law enforcement," the post read.
At that time, more deputies were dispatched to the scene and a containment of the area was set up. Utah Highway Patrol troopers and Division of Natural Resources officers also responded to provide assistance, along with Utah County Metro SWAT due to the nature of the call and information made available.
As SWAT officers arrived and deployed, the man, later identified by officials as 51-year-old Michael Eric Kalarney, exited the residence, surrendered peacefully and was taken into custody.
Officials searched the area and found firearms matching the descriptions the victim gave deputies. The firearms were loaded outside near where Kalarney exited the home.
Kalarney was booked into Millard County Jail on suspicion of terroristic threats and aggravated assault, officials reported.
"We are thankful for the safety of the victim, the peaceful ending to this encounter, and for the assistance rendered to us by our fellow law enforcement agencies," the post read.