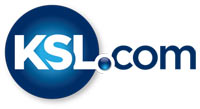 Hurricane victims get Christmas gift of fresh water, thanks to Logan company
December 20, 2017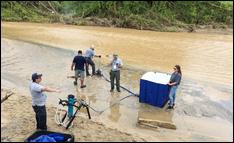 In late October, more than a month after the initial devastation of Hurricane Maria, more than 1 million Puerto Rico residents were still without clean, fresh drinking water, according to a CNN report. The shortage continues, but is now being addressed thanks to the efforts of Aquamira Technologies of Logan.
As a result, needy Puerto Ricans will have thousands of gallons of fresh, safe drinking water for Christmas!
Aquamira filtration technology is well known in Utah through Aquamira bottles, Geigerrig Hydration Packs, and Water Basics Emergency Preparedness Systems. Aquamira Technologies produces the pressurized hydration and certified filtration technologies that are found in the emergency preparedness pantries of homes through Utah, in the handbags of Mormon missionaries throughout the world and in the backpacks of hikers, runners, and sportsmen along almost every Wasatch trail.
In Puerto Rico, The U.S. Federal Emergency Management Agency is relying on Aquamira's DIVVY program to produce thousands of gallons of water per day. The DIVVY is the "supercar" for the Geigerrig pressurized hydration and Aquamira filtration technology that so many Utahn's use for emergency preparedness and recreation.
The DIVVY program is being used in remote villages and communities still devastated by Hurricane Maria. This Christmas, the veteran's groups Veterans for Puerto Rico and Reefs to Ridges have peppered Puerto Rico with Aquamira DIVVY water stations. Over washed-out and muddy roads, these Veterans groups pack in the man-portable DIVVY water systems, set them up, and the water starts flowing and doesn't stop.
Ray Guasp of Veterans for Puerto Rico heads up the effort, and said, "We wanted to help. Water was what was needed most."
"We found Aquamira and their DIVVY program, and that was that," Guasp said. "Today we're providing more water in remote villages than about anyone. After seeing Aquamira's DIVVY program in action, we found ourselves quickly at the right hand of the Army and FEMA."
"We're so grateful to the Veterans for Puerto Rico and Reefs to Ridges for their effort on the ground," Gary Cruikshank, CEO of Aquamira, commented. "We're also grateful to all of our customers throughout Utah who use our products and make programs like the DIVVY possible."
For every $100 sold, Aquamira donates DIVVY transport bags, which allow families to transport water from the DIVVY stations to their homes. (Click on the ads surrounding this article for a special offer for KSL readers.)
The FEMA link below is a video of the DIVVY program in action. In the video, the DIVVY is pulling water from a contaminated cistern 30-feet down, which now provides safe drinking water to thousands of people. This is just one of the many DIVVYs the veteran's groups have set up in Puerto Rico.