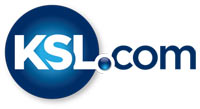 Resolutions for 2018 that can change your life
December 18, 2017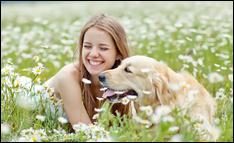 With a new year just around the corner, people start to think about goals and resolutions that will make 2018 the best year to date. Losing weight and getting fit; getting out of debt and saving money; and quitting a bad habit are three of the most commonly made and broken resolutions each year, according to a Time magazine report.
While these are great goals, there are other, unique resolutions people can make that can change their lives. Here are five resolutions that will actually improve the quality of your life and make 2018 a year to remember.
Plan a trip
Travel is an investment that is always worth the upfront expense. In 2018, make it a priority to pick a destination and plan a vacation that's been on your bucket list. Travel allows you to meet new people, spend time with family or friends, experience new cultures, taste new foods, see amazing sights and come home a more well-rounded, relaxed person.
Upgrade screen time
Because we live in a tech-driven world, screen time has become a regular part of our day. A recent study done by university researchers in the United Kingdom showed that the average person checks his or her phone at least 85 times day. While screen time and technology aren't inherently bad, too much screen time can have a negative effect. Make a goal in 2018 to make screen time meaningful and beneficial.
Make more phone calls: Instead of sending a text message to say hello, take the time to make a phone call or schedule a time to meet in person. Quality, in-person interactions make memories that are much richer than a SnapChat.

Read the news: It's tempting to habitually check Instagram or Facebook feeds to see what people are posting about. However, you can use that time to catch up on current events. Instead of scrolling through photos, read a news story next time you pull out your phone to browse.

Download apps that educate: If you're going to download apps to your phone, make sure they make you think, advises lifehack.com. Apps can be a great way to stay organized, connected and educated. Some can also challenge you and make you smarter. Download a few apps that encourage logic and strategic thinking.
Find balance when it comes to screen time in 2018. Spend more time connecting with people instead of simply "liking" a status on social media. This will make your relationships stronger and more sincere. When you do have screen time, find a balance between mindless browsing and meaningful social engagement.
Get a pet
If you're an animal lover, make 2018 the year you finally get a pet. Adding a furry friend to your home can impact your life in multiple ways. Pets teach you discipline and allow you to care for someone besides yourself. Pets also become built-in best friends and provide unconditional love. Pets can also make you healthier, reduce stress, lower cholesterol and reduce blood pressure, according to Health.com. Also, if you get a dog in 2018 it can help you achieve your fitness goals as you'll likely be walking Rover around the neighborhood.
Pursue education
Education is a lifelong process. Graduation does not mean you finished learning. Enroll in a class that interests you at your local community college, start a book group, learn a new language or pick up a new skill. Continuing education keeps you entertained and makes you smarter. Invest in your education in 2018 and it will forever change your life.
Do something good for someone else
The holidays are the most popular time for giving. It's great to give back at Christmas, but volunteering or donating year-round can make you happier and healthier in 2018. Studies show that making charitable donations light up the pleasure section of the brain.
In addition to feeling good, donating makes a difference in the world. Make it a resolution this year to donate time, efforts, or money to a charitable cause. And remember, not all donations need to be monetary. You can write a nice note to a friend, help a stranger or volunteer your time to an important cause.
Resolve to be committed
More than 150 million Americans write New Year's resolutions each year, but only 8 percent actually keep them, according to Statistic Brain. These five resolutions can change your life, but how do you actually keep them? Here are a few tips to keep your life-changing resolutions alive all year.
Make smaller goals more frequently

Choose a monthly theme for motivation

Define the necessary steps to achieve your goal

Set yourself up for success

Keep going — even if you stumble

Get an accountability partner

Don't bite off more than you can chew.
New Year's resolutions should make you feel energized and excited for 2018. These five resolutions are achievable and can improve the quality of your life. Cheers to 2018.
If you've been injured in an accident, resolve to contact Robert J. Debry right away to get you the help you need.