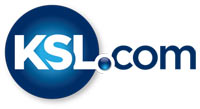 8 ways you can improve your business communication
December 7, 2017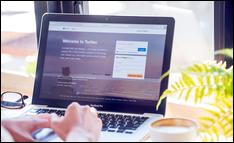 SALT LAKE CITY — Communication is one area where your business can either succeed or fail, depending on how you set up communication channels.
With so much of communication being done online these days, you need to ensure that both internal and external communications run smoothly. Here are eight ways you can keep communications working well and help your business efficiency improve.
1. Always edit
No matter how you communicate, you need to ensure that you're editing before you hit "send." It's so easy to send completely the wrong message, thanks to one small typo. If you take the time to go away from your message and then come back to edit it, you'll be able to see where you need to make changes.
2. Make the most of the subject line
When sending emails, never neglect the subject line. Your recipients will get hundreds of emails every day, and so you need to show them that your email is important. Write a specific message in the subject line, such as 'Meeting in room four, 2 p.m.', so they can see exactly what your message is about.
3. Check your facts
"Never send an email without checking your facts," says content writer Yvonne McCarthy from Big Assignments. "If you don't, you could send a communication that doesn't make sense or contains false information. This can make it look like you haven't done your homework, which is the last thing you want."
4. Use online tools
There are plenty of tools online that will help you with your communications and create converting content. Give these a try and see which ones work for you:
5. Keep it short
Whether you're writing to a customer or a colleague, they'll be short on time and attention during the day. If you take too long to get to the point, the reader is basically going to ignore your message. Keep it short and sweet, and let them know exactly what you need in a concise manner.
6. Practice your listening skills
It's easy to get caught up in what you're going to say and so you don't actually listen to the other person. Practice turning off your own inner voice and truly listen to the other person. You'll find that you'll get so much more out of your communication that way.
7. Use the right tools
If it's urgent, it's no good sending it in an email. Pick up the phone and talk to the other person right away. Pick the right tool for the right message, and you can get the response you need when you need it.
8. Collaborate with others
Remember, communication is a two-way street. Work with others and be open to their ideas. You'll achieve a lot more when you learn to collaborate with others, rather than just waiting for your turn to speak.
These tips will help you communicate better in the workplace, and really get the most out of your relationships with your colleagues. Put them to use the next time you're in the office, and you'll see just how much of a difference they can make.


---
Mary Walton is a blogger at Simple Grad.