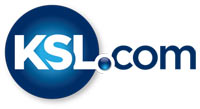 Utah man who brought food to tiny Nevada town for years dies at 90
December 6, 2017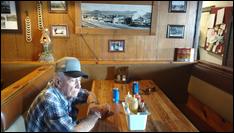 SMITHFIELD — Before he died last month, Robert "Lee" Allen wondered what would happen to the people of Montello, Nevada, after he was gone.
Allen had spent many years bringing food to the people in the tiny town in Elko County, off of Nevada Route 233.
Why had he taken Montello under his wing? Because he saw the need to help, said his wife, Marie Korth.
"He was probably the most service-oriented, giving person that I've come in contact with," Korth said of her late husband. "He just always was looking for some way to serve others."
Allen died on Nov. 8 at his home in Smithfield at the age of 90.
Now, Allen's son, Louie, and his wife will carry on the tradition of bringing food to the people in Montello, Korth said.
Allen went to Montello in the late 1990s to start a Boy Scout troop with an acquaintance there. Allen and his first wife, Bernice, were heavily involved in Scouting.
Through the course of his experiences with Scouts in Montello, Allen realized that there was a need for food in the town of fewer than 100 people, Korth said.
Every six or eight weeks, Allen would visit a food pantry in Logan, where he would fill up his pickup truck with up to 1,000 pounds of frozen meats and other items.
Then he'd make the long drive to Nevada to deliver the goods to people in Montello. He did this every six to eight weeks for about 20 years, Korth said.
"He just saw a real need that those people had, so he just decided to make that his little personal project," she said.
Allen also would pull out all the stops for a Thanksgiving meal for Montello, Korth said. He would bring turkeys and everything else needed for the meal out to the town.
This year, Louie Allen took the Thanksgiving supplies to Nevada, since his father died a few weeks before the holiday, Korth said.
"Those people are so grateful and just so thankful for what Lee has been doing for them over the years," she said.
Allen's passion for service extended into his life as a part of The Church of Jesus Christ of Latter-day Saints. Allen served three different missions, two in Hawaii and one in the Oakland, California, area, Korth said.
Allen had a deep connection to the people of Hawaii and learned to speak the Hawaiian language well, Korth said.
Allen had lots of faith in the Boy Scouts, too, Korth said. He believed that getting young men involved in Scouting was a great way to keep them on the right track in their lives.
"He loved the boys and he was so involved with them," Korth said. "He just really thought that every boy had potential."
Allen also served in the Utah House of Representatives from 1983 to 1993, and as a Box Elder County commissioner from 1993 to 2000, according to his obituary.
Though Allen had many commitments over the years, Montello was perhaps most important to him.
When Allen got the news that he had kidney failure and realized that he would soon be gone, the first thing he thought of was what would happen to the people of Montello after he died, Korth said.
"He was not content until he figured out a way to help those people with food," she said.