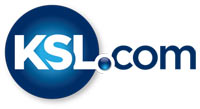 Granite District selected for George W. Bush Institute's principals initiative
December 7, 2017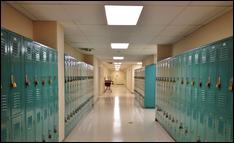 SOUTH SALT LAKE — Granite School District has been selected to take part in the George W. Bush Institute's School Leadership Cohort, an initiative intended to help school districts find, support and retain high-quality principals.
Granite is one of four school districts nationwide selected to participate in the cohort. Two are in Texas — Austin Independent School District and Fort Worth Independent School District — and the fourth is Chesterfield County Public Schools in Chesterfield, Virginia.
The school leadership cohort is a professional learning community among the four school districts. The districts will work with the Bush Institute's education reform team to implement its Principal Talent Management Framework.
The framework, according to a press release, "is an evidence-based pathway for districts to attract, develop, and retain high-quality principals. The framework represents a distillation of the best research available on principal talent management strategies."
The institute will work the school districts for three years by identifying their specific needs related to components of the framework and help build their capacity to reach specific goals. The Bush Institute will provide expert coaching, access to tools and resources and other support to the learning community.
Granite District serves more than 67,000 students and is the third largest school district statewide. The district has the largest and most diverse ethnic and socio-economic populations in the state.
Former Charlotte-Mecklenburg (North Carolina) superintendent Ann Clark and Denver Public Schools' Mikel Royal will serve as advisers to the school districts.
"We have chosen four school districts that understand how critical school leadership is to improving student outcomes," said Eva Chiang, deputy director of education reform at the Bush Institute, in a statement.
"We are eager to use our research to help these school districts improve their policies and practices for preparing, supporting, and retaining the best principals."
For more information on the School Leadership Initiative and the District Cohort, please visit bushcenter.org/schoolleadership.