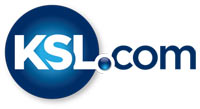 DWR seeks help identifying poachers in 3 cases
November 30, 2017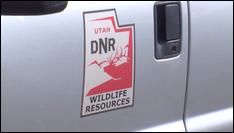 SALT LAKE CITY — With hunting season in full swing in Utah, the number of illegal wildlife killings have also picked up. Officials are asking for the public's help in identifying several poachers.
The first poaching incident occurred near the Valley View Golf Course in Layton, Division of Wildlife Resources officials said in a news release. A golf course employee found a bloody arrow on the property on Sept. 2. Investigating wildlife officers found evidence to suggest someone had trespassed on the golf course and shot a deer.
The carcass of the doe was located a week later.
In the second incident, a small bull moose was shot several times with a .22 rifle. The bull moose was found dead on Sept. 21, less than 100 yards from the road on private property in Cottonwood Canyon in the Round Valley, DWR officials said.
The third poaching incident occurred during the last weekend of the general rifle deer hunt at the end of October. DWR officials said a buck deer was shot with a rifle on the Sand Creek Cooperative Wildlife Management Unit near Hanna, Duchesne County. The head of the animal was taken while the rest of the animal was left to waste. The deer may have been a 3x3 buck that was seen frequenting the area, according to management unit personnel.
Conservation officers are seeking the public's help in identifying the people responsible for the killings. Anyone with information can email turninapoacher@utah.gov or call the Utah Turn in a Poacher hotline at 800-662-3337.
Anyone who provides information leading to the identification and successful prosecution of the offenders may be eligible for a reward. Requests for confidentiality are respected.