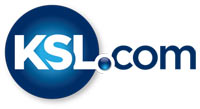 New drug brings new hope for patients with multiple sclerosis
December 1, 2017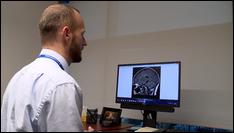 OGDEN — A new drug approved earlier this year by the FDA is bringing new hope to patients with multiple sclerosis.
Cary Gerber, 58, Smithfield, is one of those patients.
"I woke up and my legs were asleep. You know the pins and needles that you feel? They've never woke up," he said.
Gerber is literally walking on pins and needles every day. Ten years ago, doctors diagnosed him with multiple sclerosis.
"I had an active life and, well, a year later I found myself in a wheelchair. I had an episode that just put me down," Gerber said.
Dr. Brett Alldredge, of Intermountain Healthcare's McKay Dee Hospital, explains, "When you have an MS attack on the brain, it leaves a little bit of an injury or a scar and that shows up as a white spot on your brain MRI."
Symptoms can include sensory problems, like numbness or tingling, muscle weakness, exhaustion and blurred vision.
"MS is a disease that affects the brain and the spinal cord. It's considered an autoimmune disease, which is when a person's own immune system will attack their body," Alldredge said.
Multiple sclerosis has hit Gerber's family hard. Four of seven siblings have it and his older sister died from complications. That's why he's staying active and looking forward to trying a new medication.
The drug is called Ocrevus, and the Food and Drug Administration approved it in March for primary progressive MS, a very aggressive form of the disease, as well as relapsing-remitting type of MS — the kind Gerber has.
"In the clinical studies, it showed a pretty robust ability to decrease the risk of having new attacks and thereby hopefully reduce the chance of further disability down the road," Alldredge said.
Doctors say Ocrevus takes a targeted approach. It's given as an infusion every six months. And those fighting with MS hope this is just the beginning of the next generation of treatments.
Gerber knows he won't beat MS, but says it's a matter of having a good life with it.
"While I'm here, I'm going to enjoy my life," Gerber said. "I'm going to enjoy my kids and I'm going to enjoy the grandkids. … I have 11 grandkids and I love them and they love me."