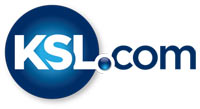 KSL Pick'em: Auburn stuns Alabama, Aggies lose at Air Force
November 28, 2017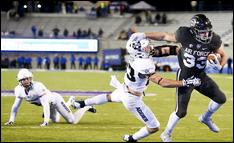 SALT LAKE CITY — 82 percent of KSL Pick'em participants incorrectly picked Utah State to beat Air Force, while 78 percent missed Auburn's upset of No. 1 Alabama.
The other games — Utah over Colorado, BYU over Hawaii, and Washington over Washington State were majority favorites.
Week 13 marked the first time that all three fanbases averaged below 50 percent, though it wasn't quite the lowest point average.
This week's top two finishers are BYU fans Ted Edwards and Paul Neilsen, with 201 and 198 points. Utah fan Ron Johnson finished third with 196 points.
The weekly winners will receive a $100, $75, or $50, respectively, VISA gift card courtesy Robert J Debry.
As far as the fanbases go, BYU finished with the best week, with 17.4 points per game, while Utah was second at 16.8 and Utah State third at 16.5. Overall, Utah State remains at the top for the third straight week with 21.3 points, while Utah is second with 21 and BYU last at 20.3.
Below are the results from Week 13, including the updated leaderboard from the KSL Sports group. To play KSL College Football Pick'em, click HERE.