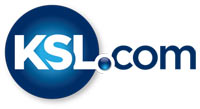 KSL Pick'em: College football week 13 staff selections
November 24, 2017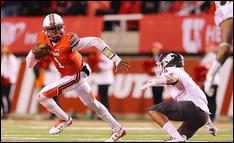 SALT LAKE CITY — Weekly staff predictions aren't new to KSL.com, but just like last year, we are excited to invite you to play along with us! KSL College Football Pick'em is a weekly contest in which fans pick the scores of five college football games (BYU, Utah and Utah State with prominent national games rounding out the 5).
Here are the games for Week 13: No. 1 Alabama at No. 6 Auburn, No. 13 Washington State at No. 17 Washington, Utah vs. Colorado, BYU at Hawaii, and Utah State at Air Force.
So pull out your crystal ball or Grey's Sports Almanac and hop on over to KSL College Football Pick'em to play along this season, hopefully winning some cool prizes along the way.
The prizes have been announced — $100, $75 and $50 VISA gift cards for weekly 1st, 2nd and 3rd place, and $500, $250 and $100 for overall 1st, 2nd and 3rd place. See KSL Pick'em for the tiebreaker rules.
To play KSL College Football Pick'em, click HERE.
Now, on to the staff picks for Week 13.