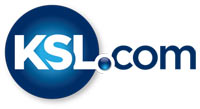 'Left Standing': After living through 3 terrorist attacks, Utahn shares survival story in new book
November 23, 2017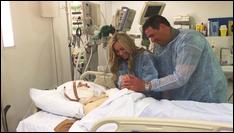 BRUSSELS, Belgium — After a terrorist's bomb exploded 10-feet away from him in an airport in 2016, Mason Wells had more than a dozen medical procedures.
He had skin grafts on his hands and feet and burns on his face. Hundreds of staples and stitches helped close his wounds. It took months for him to be able to start walking again.
That attack in the Brussels airport was the third terrorist attack he'd been caught in in the last three years.
"That was on a level beyond anything I'd experienced before," Wells said of the Brussels attack. "By all accounts we should be dead, but we're here."
Wells, now 21, was born in California but moved to Utah as a child and grew up in the state.
He was watching his mom run the Boston Marathon in April 2013 when a bomb went off near the finish line, killing three people and wounding hundreds of others.
He was serving an LDS mission in France in November 2015 and was near Paris when attackers killed 130 and wounded hundreds more in the French capital.
That tragedy was just a few months before the March 2016 Brussels attack that killed 32 civilians and injured hundreds.
Wells shares his experiences — and the questions he was left with after them — in his new book, "Left Standing." It's written with co-authors Tyler Beddoes and Billy Hallowell.
After being injured in Brussels, Wells said he wanted nothing to do with writing a book. But his co-authors and a few others convinced him that his story was worth sharing.
Living through those attacks left him "feeling small," Wells said. The Boston bombing, which happened when he was 15, was a wake-up call of sorts for him. He remembers being very confused after it happened, he said.
"I felt like the world was much bigger than me," Wells said. "It kind of brought out an evil side of the world I'd never seen before."
Living through the attacks prompted questions in Wells' mind. Why did God allow the attacks to happen? What was God's plan for the people who were affected?
In searching for answers, Wells found some promising thoughts that gave him hope and a desire to change, he said. He hopes his book can do the same for others.
"I'm a really strong believer that we can change our attitudes, that we can change our lives," Wells said. "If we want to change our lives, that's our decision to change. … That's what this book is about, is finding the desire to change, finding the desire to make your life something more than it would otherwise be and being an agent to act, not being acted upon."
After returning home from Europe, Wells went to the University of Utah for one year. Now, he's in Maryland and is a midshipman at the U.S. Naval Academy, where he is studying engineering.
Going to the Naval Academy has always been a dream for Wells. He said he's grateful to be achieving goals he had before his mission and before he was injured.
He hopes his book will help others going through hardship similar to what he lived through.
"I'm just hoping that this will be able to provide a little perspective to people that are going through their own adversity, who are going through their own problems," Wells said. "Everybody goes through their own adversity. That's just part of life. That's just part of being here. I definitely wouldn't be where I am now if not for the love and kindness of others."