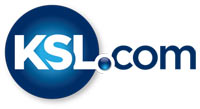 Tips to keep you safe while decorating this holiday season
November 23, 2017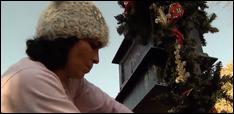 SALT LAKE CITY — The American Red Cross wants you to make your list and check it twice this holiday season. And we're not talking gifts, we're talking safety checklist.
"We would rather help people prepare for a disaster or incident than have to respond to one," said American Red Cross director of communications Rich Woodruff.
Woodruff also said, "You don't want to be Clark Griswold from the movie, Christmas Vacation," that's why the Red Cross has a holiday check-list to keep us all safe.
"You want to check your cords, make sure they're not frayed or broken. Also, you don't want to string too many strands together. The rule of thumb is three per extension cord," Woodruff said.
When purchasing an artificial tree look for the fire resistant label. And when setting it up, place it away from fireplaces and radiators. If you opt for a live tree, check for freshness and keep it fresh.
"Bend the needles, knock it up and down to make sure no needles fall off," Woodruff said. "Make sure it's cut on the bottom and make sure it's getting plenty of moisture."
And while trimming the tree, check the labels of your older decorations. Some of the older tinsel is lead-based.
"Things like angel hair, you know that can be very irritating, so you might want to make sure you wear gloves when you put that on. If you have the artificial snow, you don't want to get that stuff in your lungs," Woodruff said.
While decorating outside, make sure to fasten lights securely to your home or trees.
"Make sure that if you use hooks or nails for your outdoor lights that they are insulated. You don't want an electrocution hazard or fire hazard," Woodruff said.
And if you break out the ladder, be careful not to break a leg.
"Make sure you've got good stable placement of the ladder. Make sure you've got shoes on that have some good traction. And just be very careful; situational awareness," Woodruff said.
Here are a few more bright ideas for lights:
Don't use electric lights on metallic trees.
Make sure your outdoor lights are certified for outdoor use.
And don't forget to turn off all lights when you go to bed or leave the house.
For more safety tips, go to http://www.redcross.org/news/article/nv/reno/7-Fire-Safety-Tips-for-Holiday-Decorating-and-Entertaining