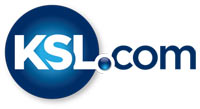 Provo hospital now screens all new mothers for emotional wellness prior to discharge
November 14, 2017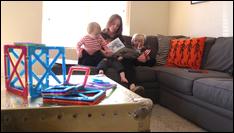 PROVO — Little bundles of joy can also bring bundles of nerves and unexpected emotions.
One in seven women will experience emotional health issues after pregnancy — which can include depression, anxiety, panic disorders and even psychosis.
"Much like any other mental health illness, if you don't treat it then it could potentially get worse; and we don't want moms to go down that road, and we don't want them to suffer," said Kerri Abney, Utah Valley Hospital's Women and Children's social worker.
That is why the hospital is piloting a new maternal emotional wellness program.
Lehi resident Kelby Ellis knows firsthand the effects of postpartum depression, after experiencing it with her first child.
"I was really uneasy all the time. I started having panic attacks. I wanted to get in my car and drive away," Ellis said.
She ended up in an emergency room, where doctors diagnosed her with postpartum, prescribed medication, and developed a plan.
"It was just kind of a gradual, kind of climb up out of that," Ellis said.
She experienced similar thoughts and feelings with all five of her children. It was just 21 months ago, after twins, when she found herself in a really deep hole.
"I remember at one point ... I remember telling my mom, I said, 'Can you love them for me? 'Cause I can't love them right now,'" Ellis said.
She hopes Utah Valley's new screenings will help other mothers like her.
"It gives them a sense that 'I am not crazy,' that someone else has pointed these things out to me that this could possibly happen or it's happening right now and that it's OK," Ellis said.
The screening starts with just 10 questions: a questionnaire called "The Edinburgh Postnatal Depression Scale." Some of the questions include:
Are you able to see the funny side of things?
Are you feeling overwhelmed?
Can you find enjoyment in the things you do?
If a mother scores above a 10, it triggers a consult with a social worker and a follow-up after they get home.

The mothers are also given a self-assessment scorecard to refer to after they are discharged.

"The more education, then the better understood is postpartum depression. And that normalizes it, and that helps women not be so scared of it," Abney said.

The pilot program started just six months ago. Since then, caregivers have identified one to two more cases a day of mothers who need emotional care.

American Fork Hospital and Orem Community Hospital plan to start the screenings, which could eventually be seen across the Intermountain Healthcare system.
Where you can get help:
Family Support and Treatment Center: 1-801-229-1181
United Way, Help me Grow: Call 211 and volunteers will link you to community mental health services.
Postpartum Support International: www.postpartum.net / phone: 1-800-944-4773