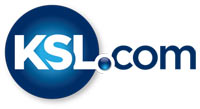 Thanksgiving's Heroes
November 13, 2017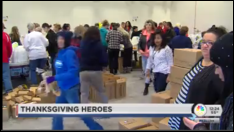 The holiday season was approaching, and 12-year-old Rob Adams and his family didn't have money for celebrations or the essentials, he said. At the time, the family was living in a truck on an acre of dirt in southern Texas.

Sensing a need, neighbors invited the family to stay in their home for Christmas, Adams said. When he and his family arrived at their neighbors' house, he remembers seeing a feast of food and presents for them beneath the tree.

"As a boy, I always thought, 'If I ever have a chance, I am going to do that for somebody,'" he said.

Since 2015, Adams has been fulfilling that wish. Thanksgiving's Heroes has delivered close to 1,800 Thanksgiving feasts to families within the Jordan and Granite school districts.

They still need help this year to reach their goal. To volunteer, donate, or nominate a family log on to www.ThanksgivingsHeroes.com.