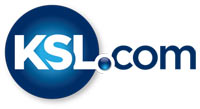 Nonprofit says hack jeopardizes Christmas for hundreds of Utahns
November 10, 2017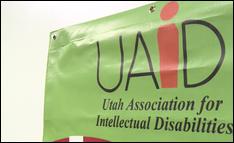 SUNSET — A Utah nonprofit said Thursday it believes it was hacked in a complex cyber hack, potentially putting Christmas in jeopardy for hundreds of needy people.
Utah Association for Intellectual Disabilities (UAID) co-founder Kathy Scott said the organization discovered Wednesday more than $5,000 had been stolen online and several of its accounts had been locked.
"It's been, like, 36 hours that this nightmare has unfolded," Scott said Thursday evening. "Everything — the PayPal, it looks like the Amazon (account), all of the emails, some private cellphones that were tied to the website — has been compromised."
Scott said the charity now believes the thefts began in small amounts starting on Oct. 22 and grew progressively larger.
"This is the time of year that all of the money goes to Holiday Gift Box and goes to buying gifts for low-income individuals with intellectual disabilities," Scott said. "We had staff, or volunteers, that were going to go and start the shopping for the Holiday Gift Box this next weekend."
Compounding matters, Scott said, is that volunteers now do not know who they are supposed to help for the upcoming holiday.
"When they compromised the emails, the one email address is where all the other agencies send all the applications for people who need help," Scott said. "Normally by now, we've got between 1,200 and 1,400 applications. We have 400 and we can see that no emails have come through from Oct. 22 until now."
Scott said volunteers were planning to reach out with the agencies they had worked with in the past and cross-check previous years' applications.
In addition to donations*, UAID was also hoping Thursday for potential help from a company to assist with a mass-mailing to notify donors and agencies of the issue.
Since the website and old phone number were believed to be compromised, Scott said interested parties should call the nonprofit's new phone number 385-887-4145.
"We don't know where it will end, but Santa Claus will come," Scott said. "He always does."
The group has filed a report with Sunset police, according to Scott. A request for comment placed with the police department Thursday evening had not yet been met with a response as of late Thursday night.
*KSL.com does not assure that the money deposited to the account will be applied for the benefit of the persons named as beneficiaries. If you are considering a deposit to the account, you should consult your own advisers and otherwise proceed at your own risk.