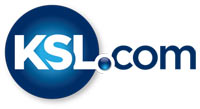 Kneaders celebrates 20 years of bringing families together to break bread
December 1, 2017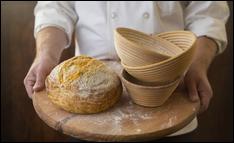 This year marks an exciting milestone for Gary and Colleen Worthington, who celebrate the 20th anniversary of Kneaders Bakery and Cafe on Dec. 2.
In 1997, the retired business owners, still in their early 50s, decided to pursue a second career and began looking for concepts they felt passionate about. While considering options, they were introduced to European hearth bread by Sherman Robinson, who was working on a hearth-bread flour for Lehi (Utah) Roller Mills.
After researching flours, visiting baking schools in San Francisco and Kansas and experimenting with bread recipes and baking methods in their home oven, the Worthingtons developed a recipe for success, and Kneaders Bakery and Cafe was born.
In addition to delighting Utah Valley residents with delicious, scratch-made artisan bread, Kneaders expanded its reach to eight states and 59 stores over the past 20 years. Every store bakes its scratch-made, hearth breads in steam-injection hearthstone ovens imported from Verona, Italy.
When asked why customers are so drawn to the brand, Gary Worthington says, "Our guests become family to us. They are experiencing love, loneliness, happiness, sadness, loss and exciting milestones in their lives, and we get to share those with them."
"We have such gratitude for our customers. We welcome them and want to delight them in any way that we can," Colleen Worthington says.
Kneaders' customer experience doesn't end with what happens in the store. The philanthropic efforts in the communities Kneaders serves are key in helping people feel welcome by the brand. Kneaders encourages store operators to donate their day-old artisan bread to a local organization that feeds the hungry; it has donated an estimated 1 million loaves of bread over the past 20 years.
Bread donations are only one way in which the Worthingtons give back to the community. Motivated by their grandson Tanner, who was diagnosed with cancer at 14, the Worthingtons have become passionate advocates in fighting for a solution to cancer because "it is the right thing to do."
Kneaders has raised hundreds of thousands of dollars since launching its Hope Fights Childhood Cancer Campaign in partnership with world-renowned oncologist, hematologist and pediatric cancer researcher Dr. Joshua Schiffman at the Huntsman Cancer Institute in Salt Lake City. Schiffman is studying how a cancer-fighting protein in elephant DNA might bring an end to cancer for people of all ages. Although the official campaign runs every September (Childhood Cancer Awareness Month), Kneaders continues to raise funds throughout the year at kneaders.com/hope.
The Worthingtons have incorporated principles of hard work and taking care of others into their business practices and are a Utah staple when it comes to uniting families around delicious food and doing good.