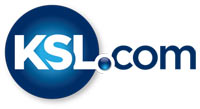 Does your bike fit you? A bike fitting may be needed
October 20, 2017

PARK CITY — Cyclists often store their bikes as the temperatures drop, but it might just be the perfect time to take things inside to make sure the bike you're riding truly brings cycling comfort and health.
One of the country's top cycling experts actually works at Intermountain LiVe Well's Park City Hospital. Scheduling a bike fitting may be just what the doctor ordered.
After a quick warm-up on a trainer, Dr. Max Testa begins an evaluation.
"I'm going to stop you in different positions to measure a few angles," Testa said as he evaluates.
He uses specialized instruments, spindles and laser pointers, taking five key measurements to determine the correct bike position.
Testa also takes into account your biking style, your history of injuries, overall body position and cycling goals.
"Bike fitting is like a marriage. You have one side that is adaptable and one side that is adjustable, so we try to put together those two pieces," he said.
Based on the measurements and the biomechanics, Testa will make adjustments to the bike, but also give riders exercises and suggestions for a more comfortable and efficient ride.
A bike fit is especially valuable if you have experienced numb hands or feet while riding, or after a long ride, you have a sore neck, back, knees or hips.
To make an appointment for a bike fit, go to the Intermountain LiVe Well Park City website.