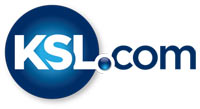 Intermountain Team LiVe Well promotes and encourages the sport of cycling
October 20, 2017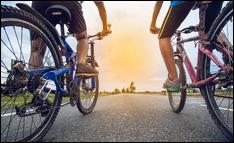 OGDEN — Learning to ride a bike is usually a right of passage. Some say it's freedom on two wheels. The Intermountain Team LiVe Well cycling club says it's something for everyone.
Inflate the tires, check the chains and receive last-minute instructions. That's the pattern for Team Intermountain LiVe Well before it takes off for a 35-mile group ride through the back roads of Weber County. But don't let their speed and their numbers intimidate you.
"We've operated domestic elite teams. We also have my mom who is 65 years old that comes out on group rides as well, so we really spread the entire gamut of cycling," sponsor relations and founder Austin Scott said.
And their reasons for riding are just as varied.
"I started noticing that my blood pressure was going up a little bit," said Intermountain Family Practice Dr. Randall Steinfeldt. "My blood sugars were creeping up, cholesterol, etc. and decided that I should lead by example, and so I decided to start changing my lifestyle a little bit."
Steinfeldt changed his diet and took up cycling.
"My first bike ride, I remember was 2 miles and I had shaky legs at the end of that," he said.
Steinfeldt kept riding and dropped the weight.
"I believe exercise is a medication. It's a medicine, and it doesn't only help us socially and psychologically, but I think also physically, it actually changes the way the body functions," he said.
Research shows cycling is good for your heart, just 20 miles a week can reduce your risk of coronary heart disease by 50 percent. It's also good for your whole body because it's a low impact activity and easy on your joints. It also increases your Vitamin D, which extends your life.
And riders say you can't beat the social aspect of the sport.
"It's a great way to build a relationship. You're spending four to five hours on a bike with somebody and you can communicate," Scott said.
You also cover a lot of ground, and you can't beat the views here in Utah.
"There's something around every corner that's different, but that's the great thing about cycling, you can see the world on a bike and see it and smell the roses as you go," said LiVe Well team member Cindy Yorgason.
There are no membership dues for this club, but if you purchase a team jersey, you qualify for other benefits.
To find out when the team might be riding near you, you can download the Team Intermountain LiVe Well Mobile App, or go to their website for more information.