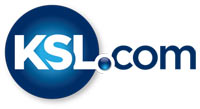 Deal for ex-USC player drops sex assault charges to misdemeanors
October 12, 2017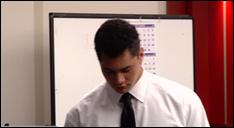 SALT LAKE CITY — The former Brighton High and USC football standout accused of sexual assault at a party pleaded guilty to reduced charges Thursday.
Asked how he pleaded to three counts of sexual battery, a class A misdemeanor, the 6 foot 4 football player leaned down to the microphone to respond, "Guilty, your honor."
Masina, now 20, was originally charged in September 2016 with forcible rape and two counts of forcible sodomy, all first-degree felonies punishable by up to life in prison.
An attorney for the victim called the misdemeanor convictions "preposterous" and "grossly disproportionate to what happened."
Masina had been set to appear before a jury next week, and while his attorney, Greg Skordas, said the defense team was confident they would have prevailed at trial, the deal that removed the risk of life in prison and keeps him off of the sex offender registry was a strong offer.
Masina admitted in court to touching the woman three times under circumstances where he "knew or should have known would likely cause affront or alarm."
"He felt like what was happening was consensual between the two of them, she was clearly impaired, and perhaps he should have taken that into account," Skordas said.
Bethany Warr, the attorney representing the victim in the case, told 3rd District Judge Keith Kelly that while the woman agreed with the plea bargain, "evidentiary issues" had left her with few other options.
"Unfortunately, this is how the justice system fails victims," Warr said.
Following the hearing, Warr said "the facts of the case have not changed," maintaining that Masina brutally raped and injured the woman that night.
However, Warr said court rulings limiting evidence that could be admitted at trial — specifically testimony of an alleged Snapchat video Masina is said to have recorded during an alleged assault in Los Angeles — hampered prosecutors' ability to argue at trial.
"Decisions have been made that have made it pretty much impossible for the state to properly assert what really happened. When the picture gets cut down so much that there's no way a (jury) could see the entire picture, then you have to come to these kinds of resolutions," Warr said.
In the Los Angeles incident, Masina was accused of sexually assaulting the same woman while she visited him at the University of Southern California where he was playing football, though prosecutors declined to file any charges in that case.
A video of the encounter in L.A. was allegedly sent to the woman's ex-boyfriend. She testified in a preliminary hearing in December that she didn't know the video existed until after she had gone to police in Utah about the assault in Cottonwood Heights.
Warr claims testimony about the video gives context to the reported sexual assault in Utah, but Skordas insists that no such video exists.
"There is no video, period. There never was a video," Skordas said.
Prosecutor Donna Kelly said the deal wasn't motivated by just one evidentiary issue, but by several factors, though she didn't elaborate. She emphasized that with the three misdemeanors on his record, one more offense would bump Masina onto the sex offender registry.
"It gives him another incentive to succeed on probation," Kelly said.
Prosecutors are waiting for a presentence report to be conducted before deciding what sentence they will recommend on Dec. 5. Each of the three misdemeanors carries a potential maximum sentence of one year in jail.
Warr said her client will ask the judge to impose the maximum sentence, which would total three years in jail.
The sentencing hearing will also give the woman a chance to tell her side of the story, Kelly said.
"We want the victim to be heard," she said. "This is not just a routine sexual battery sentencing that's going to be happening. We'll have a lot to say at the sentencing."
In July 2016, Masina and the victim, a 19-year-old friend whom he has known since high school, were at the same party in Cottonwood Heights. Both consumed alcohol and drugs at the party, and she left at one point with Masina and two other men to get something to eat, according to charging documents.
The woman told police she felt "not all there" and fell asleep in the car while the others got food. After driving around, they returned to the party. The woman said she fell asleep and awoke "to find Masina on top of her," according to the charges.
Masina was suspended from USC's football program and campus when the allegations came to light. With the case resolved, Skordas says he hopes Masina will be able to continue his education. He isn't sure, however, whether Masina will ever play football again.
"We'll hope that he gets some kind of sentencing that allows him to move on with his life, to pursue his education, to pursue other interests he has, and put this behind him," Skordas said. "He'd love to (play football), it's been a huge part of his life for most of his life, but it remains to be seen whether he will ever pick up that part of his life again."
Gregory Phillips, an attorney representing the Masina family, accused Salt Lake County District Attorney Sim Gill of filing charges against Masina for political and publicity reasons, calling the case "a travesty" that left Masina's life "in shambles."
"We all know one of the most dangerous places in Salt Lake City is between Sim Gill and a TV camera," Phillips said. "There was a rush to judgment in this case. Sim Gill didn't investigate the facts of this case before he brought inflammatory charges. There is a pattern of this."
Phillips maintains there is evidence the woman consented to sex with Masina that night. However, given the security of a misdemeanor conviction over the risk of being found guilty at trial, Masina made the safer choice, Phillips said.