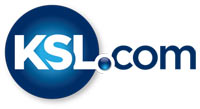 Utah health insurance landscape shifts after Molina's departure – now what?
October 12, 2017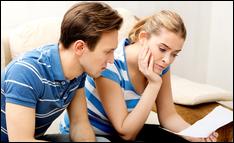 The news took Justin and Nina by surprise: Their health insurance provider, Molina, is leaving Utah's federal health insurance exchange. Justin recently had knee surgery and Nina has type 2 diabetes, so what does the impending departure mean for their continuing care? When it comes to providers, will they be forced to start from scratch?
"That was our biggest concern," said Nina, one of about 70,000 Molina customers from Utah who learned this summer that they would soon need to find another health insurance company. "We didn't want to start over with new doctors and new doctor's offices and all that."
And they won't have to. When open enrollment begins November 1 (it runs through Dec. 15), Justin and Nina will have the opportunity to sign up for a plan on Utah's Affordable Care Act health insurance exchange that allows them to continue seeing the health care professionals they know and trust. They won't have to hear "Sorry, your long-time family medicine doctor is now out-of-network" or "Here's a new list of women's health providers to choose from" because the providers they'd been seeing through Molina are the same ones they'll be able to see through University of Utah Health Plans, which, starting in November, will be available in all of Utah's 29 counties.
"We at U of U Health Plans are offering our products throughout the state on the exchange because we are committed to Utah," said Chad Westover, CEO of University of Utah Health Plans. "We are a local company with local ties that has a mission to serve Utahns, and we understand why it's so important that they have access to affordable care from providers who know them and their families."
In order to avoid losing affordable access to their established providers, former Molina customers will need to take active steps during the upcoming enrollment period. If they do nothing, they are likely to be defaulted to a plan that places them in a new network. If they sign up for insurance through University of Utah Health Plans, they'll have access not only to the providers they'd been seeing through Molina but to University of Utah Health's four hospitals and 12 community clinics along with providers and facilities offered through Mountain Star Health, which has teamed up with U of U Health.
"It's turned out to not be the headache we thought it would be when we first heard the news about Molina," Nina said. "I was diagnosed with type 2 diabetes a couple years back and have had the same endocrinologist the whole time. I was thinking I'd have to track down new specialists and start over until I found out we can go on the Utah exchange and sign up for the same care we had before."
As a public entity, Westover said U of U Health has an obligation to ensure that every Utahn has the opportunity to buy cost-effective, high-quality health insurance.
"A viable Utah health insurance exchange is good for our state," he said. "Without the exchange, many people would not be insured and would be left to access health care in costly and inefficient ways such as waiting until they're very sick to seek care or using the ER for non-emergencies."
Those costs get passed along to doctors, employers and taxpayers.
"We're in this together," Westover said. "It's in the interest of Utah as a whole to have a very efficient and effective health care system for all to access. That brings the overall costs down for everybody."