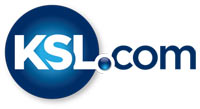 Rep. Rob Bishop's reform bill on Antiquities Act under fire
October 11, 2017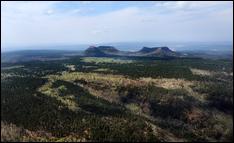 SALT LAKE CITY — Critics say Rep. Rob Bishop's bill to reform the Antiquities Act is the most aggressive legislative attack they've seen on the 111-year-old law that gives presidents the authority to create new national monuments.
Bishop, the GOP congressman from Utah who chairs the House Committee on Natural Resources, said all HR3990 does is set up the process for new monument designations.
"We are not taking away the ability of the president to use the Antiquities Act in the future," he said during a Wednesday teleconference on his bill. "We are establishing how it should be used."
The bill goes to his committee Wednesday afternoon as the result of a partisan donnybrook over calls of transparency in the Trump administration's review of national monuments.
Last week, a coalition of House Democrats released a resolution calling for the release of the final monument review report submitted by Interior Secretary Ryan Zinke to the president.
"Our requests for information on Secretary Zinke's 'review process' of our national monuments have been dismissed, so now we're demanding answers," said ranking member Raul M. Grijalva, D-Ariz.
Grijalva asserts the resolution forced Bishop to hastily introduce his bill that dramatically impacts the monument designation process.
Bishop said the bill gives Grijalva and other Democrats the solution to their complaints on lack of transparency in the process.
"This bill does everything they want," he said. "And not just for this president but in the future."
Under the proposal, the president retains full authority under the Antiquities Act for national monument designations of 640 acres. The measure proposes additional requirements for larger designations:
For 640-10,000 acres: Must be reviewed under the National Environmental Policy Act

For 5,000-10,000 acres: Must go through an environmental assessment or environmental impact statement

For 10,000-85,000 acres: Must have approval of impacted county commissioners, state legislators and governors
Environmental groups immediately blasted the bill.
"This legislation is extreme in its attempts to undermine the president's ability to protect our most important public lands and waters," said the National Parks Conservation Association's Ani Kame'enui, who directs legislation and policy. "Americans should be appalled that anyone in Congress would want to dismantle the law responsible for creating many of our national parks. If passed, this legislation would be devastating not only to our nation's history, but also to our local economies."
But Rep. Paul Gosar, R-Ariz., said Bishop's bill is about accountability and seeking public input on landscape level designations most impactful to residents in the counties and states where they occur.
"Local stakeholders deserve to have a voice," said Gosar, who joined Bishop on the call. He also stressed that the bill provides important clarifying definitions that should have been in the 1906 law.
Bishop, who has made it clear "it wouldn't hurt my feelings," if Congress abolished the Antiquities Act, said his bill provides a reasonable compromise.
"Instead of doing away with the act, let's fix it," he said. "What we're doing here is a more moderate, middle of the road approach."
Critics like the National Wildlife Federation slammed the measure, stressing that iconic places across the country would be ineligible for protection as a monument — including the geologic arch formations at Arches National Park or towering cliffs at Zion National Park.
"For 110 years, presidents have used the Antiquities Act to protect some of our most treasured historic, cultural and natural wonders," wrote Collin O'Mara in a letter to Bishop's committee. "This privilege should continue."
Bishop said his bill would only apply to the process to create future monuments.
Use of the Antiquities Act is under scrutiny in the wake of several controversial monument designations across the country, including two in Utah — Bears Ears and Grand Staircase-Escalante.
In April, Trump ordered Zinke to conduct a review of some of those designations and deliver a set of recommendations.
While an executive summary was released by Zinke's office, the full report has not been officially disclosed. A leaked document includes boundary revisions to a handful of national monuments, including the two in Utah.