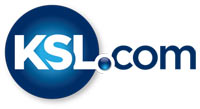 Dads can get pregnancy symptoms sometimes too
September 28, 2017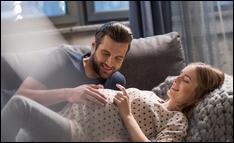 The symptoms are well-known: nausea, cravings, fatigue, heartburn, backaches, anxiety … the list goes on for pregnant women. Those nine months growing a baby are tough, but those symptoms can also show up in men who soon will be fathers.
Couvade syndrome, or a sympathetic pregnancy, is when the partner of a pregnant woman experiences similar symptoms of pregnancy, either physical or psychological. Daniel K. Hall-Flavin, a doctor at the Mayo Clinic, says these usually occur during the first or third trimesters of a woman's pregnancy.
The Mayo Clinic article notes that couvade "isn't a recognized mental illness or disease."
Dr. Linh Moran, an OB-GYN with St. Mark's Hospital, says, "It's important to note it's not a mental or physical disorder; it's just a natural phenomenon related to the partner's pregnancy."
And it's more common than many people may think: About 22 percent of men have reported it, Moran says. Even more may have experienced these symptoms without realizing what the cause is; they may just think they're "eating with their wives" or they have a bug that's going around.
An article on Baby Center says "stress and empathy" are two likely causes of sympathetic pregnancy. One doctor who spoke to Baby Center says he observes it often in couples who have faced infertility or previous pregnancy loss.
Moran's take is that couvade is particularly common in first pregnancies.
"There's the sense of responsibility of becoming a father; it's a new role. (He and the mom) are actively co-participating in this period," she said.
Our culture today of having fathers be much more involved in pregnancies and childbirth may play a part in the phenomenon of couvade, Moran says, whereas in previous decades fathers waited out in the hallway or at home for a birth to occur, for instance.
"I think in our modern-day society, nowadays, there's a lot of self-awareness of fatherhood; we have antenatal classes; we say, Hey, both of you should be involved. There's a cultural shift in having the fathers more involved."
And that's a great thing, Moran says. "I just love seeing the dads who are so intimately involved. They're pushing when their wives are pushing, they're grunting, they're so caught up in the moment. That's a great and positive thing we should encourage."
Expectant mothers should stay on top of their regular appointments and check in when they feel concerned about anything they're experiencing. But having the father attend appointments as often as possible is helpful for a number of reasons, Moran notes.
"I always as a provider feel an incredible responsibility to my two patients, the mom and the fetus," she says. But the mom and baby's support network is a vital part of their care, so Moran likes to ask about how the dads feel, asking about their anxiety levels, even preparing them to look for signs of couvade.
"A lot of the anxiety is not knowing if what they're experiencing is normal or not, not knowing what's going to happen next," Moran says. "If they express anxiety, then anxiety can be countered with counseling and information."
She says of her role as doctor, "I can put both of them at ease, let them see I'm doing my job, and let them enjoy the process. Being able to counsel is the most important thing."
Another benefit of both parents going to appointments, Moran says, is that the doctor can answer questions from both.
"Having them both here will put us all on the same page as a team. Sometimes (the dad will) ask something (the mom) won't think of or that she doesn't think she needs to address." And that flow of more information to and from all parts of the team will not only help put parents at ease but make care more effective.
Whether a man experiences couvade or not, he can play a vital role in the pregnancy and birth process by supporting and encouraging his partner as they both go through an exciting but also sometimes scary or nerve-wracking time.